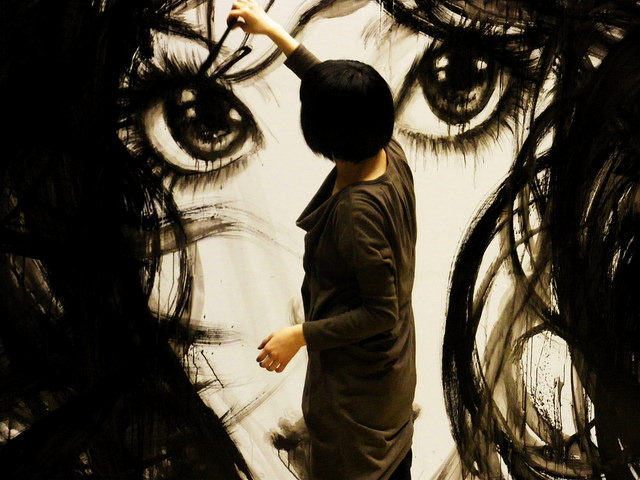 Some of those most important things you do in life come down to the decisions you make. You can go one way or the other, but eventually you'll have to make a decision. That means facing some tough questions.
That's where these questions come in. I listed out some important questions to ask yourself. Your answers and the actions you take because of those answers will greatly improve your life. With that in mind, let me ask a question before we get started: Are you ready?

1. Where do you want to be in life right now and in the future?
Every so often, you should sit back and examine your life and the direction it is heading. You should always see a better life in your future. If not, something needs to change.
The biggest areas of your life are going to be money, work, love and other relationships. At any given point in your life, one or more of those areas should be where you want it or improving. If your life doesn't seem to be getting better than you'll need to figure out which one is off and take steps to improve it. This may take some soul searching, meditation and reflection, but it is worth it.
2. Is there something you've always wanted to do, but haven't?
Your answer to this will probably revolve around an experience you want to try such as traveling the world or it could involve a habit you want to break such as watching too much television. Make sure your answer is realistic too. You can't change the past or the unchangeable.
Whatever it is, you need to make it important in your life right now. If you're not doing what you want to do than either you don't value your wants in life or something is holding you back. Whatever it is, it needs to change. I could say something right now about carpe diem or seizing the day, but this is more than that. It is your life. Do what you want now or else you may never get the chance.
3. What's something you would regret never having done in life?
This question is similar to the previous questions; however, this takes you into the future and examines your long term goals. For example, you might want to run a marathon, but it isn't necessarily something you've always wanted to do. It is just a goal you want to reach sometime in the future.
One way I look at this question is by imagining myself as an 80 year old man. What would I look back on my life and regret never having done? For me, this is the question you ask that sets the biggest goals and the path you want your life to follow. This kind of question sets guide posts for you to reach.
4. What are you doing to make yourself available to new opportunities?
Sometimes the best ways to improve your life is just to open yourself up to the opportunities that cross your path. Woody Allen once said, "80% of success is showing up." And sometimes that's all it takes.
Opening yourself up to new opportunities implies taking some risks. You can't just sit on the couch watching TV your entire life. Learn to recognize when life presents a new opportunity for you. This doesn't mean you should just wait for things to happen to you. Most of the time you have to make things happen in order to get anywhere, but opportunities will come by. If you recognize them and take advantage of them than your life will be much easier.
An old proverb says that you make your own luck. Which is true to a certain extent. Those who capitalize on new opportunities are often perceived as luckier.
5. What do you like/dislike about your life?
This question should examine every area of your life. This can be a long process, but will provide valuable insight into what areas of your life are going well and which ones need to change.
Also, try to note if there is a theme running through the areas of your life that you dislike. If you find that you don't do your hobbies that much, don't see your friends as often as you want and aren't sleeping enough than that probably implies you don't have enough free time. So instead of fixing each problem one at a time, try and fix any overarching problems underlying all of them.
6. What are you doing right now to make your life better?
You should definitely have an answer to this question. Hopefully that answer will be on the biggest areas of life: money, work, love and other relationships. How you respond to this question and the path you set for yourself are going to affect how good and interesting your life is going to become.
It's good to periodically review your answer to this question. Your answer (and goals) will change over time as you revisit new events and tastes that start and end throughout your lifetime. By reevaluating the answer, you're making sure that your always on path in life you want to take.
7. Are you comfortable with yourself?
This refers to both your physical and psychological comfort. Being comfortable with yourself is important in so many ways. Being comfortable with yourself can instill confidence and can give you insight into your own wants and desires.
If you're not as comfortable with yourself as you could be than you should do some self-examination. I suggest yoga as one way to know yourself. It gives you a great way to know yourself physically and also provides the mental relaxation for self-exploration.
8. What's holding you back from doing what you want in life?
This is the underlying question for all the other questions. Even if you know what you want out of life and the areas you dislike and want to change, something could hold you back.
If you have debts, commitments or debilitating problems that cannot be overcome than you will find difficulty achieving what you want in life.
Unfortunately, you'll just have to accept your situation and move on to what you can change.
Most likely, the only thing holding you back will be fear and excuses (which is just another form of fear). This needs to change. Don't let fear hold you back in anything you want to do in life. By asking this question, you'll unearth fears and excuses holding you back. Recognize them and overcome them. In fact, you should do things because you're afraid to do them. If you can learn to do this, than you'll be unstoppable.
photo credit: Philippe Charles