Spend Less, Travel More: The Guide to Financing Your Travel Plans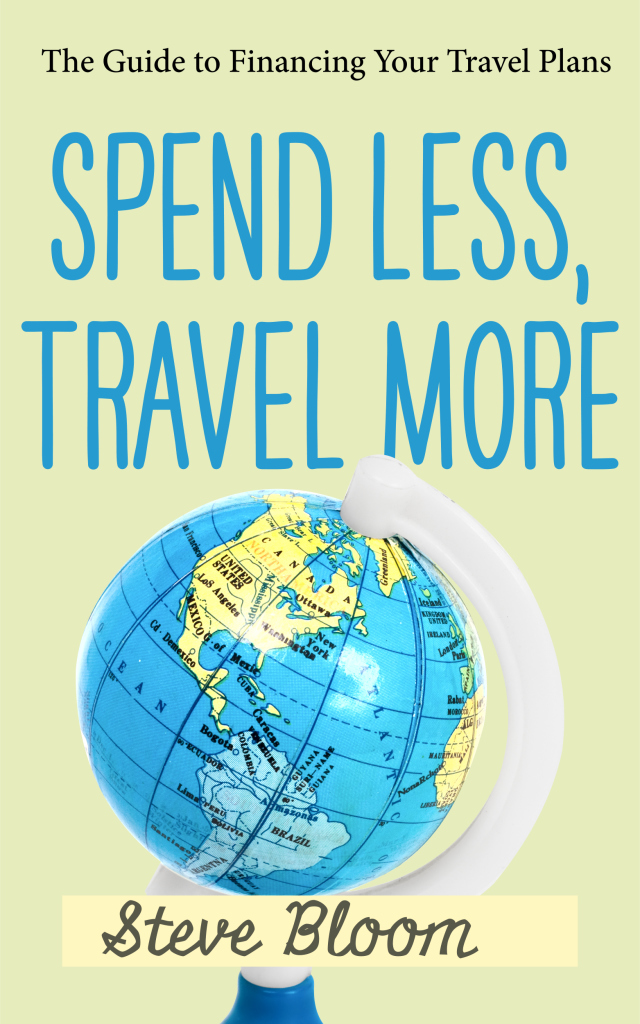 The word travel brings up a lot of images.  You see yourself lying on a beach in the Caribbean, lounging in a café in Paris or admiring the pyramids of Egypt.  When you let your mind wander, you can see yourself having dream vacations all over the world.
But when you come back to the reality of the situation, you realize that all of that takes money – and lots of it.  Plane tickets alone can be $1000 or more.  How are you supposed to come up with the money?
This is the book I would have wanted when I first asked that question.  It goes step-by-step in exactly what I've done to make travel a lot more frequent and affordable.
More travel is something that you can do.  You don't need to be a millionaire; you don't even need to have much money at all.
The book is simple and easy to follow.  There's no fluff and no filler here; it's all actionable relevant advice that you can start doing right away.
Who Should Definitely Buy This Book?
If you've been wishing to explore more of the world, but haven't, then this book will help you get out there.
If you've caught the travel bug, but traveling seems too expensive, then this book will show you what you need to do.
If you're interested in traveling, but believe it is too expensive, then this book will help you realize travel can be cheap.
What Will You Learn?
When you've finished reading this book, you will have discovered some of the best practices for financing your trips and traveling cheaper.
Here are just a few things you will learn:
Cutting costs so you save more for travel
Everything you need to know about frequent flyer programs
Best places to get frequent flyer miles
How to save enormous amounts of money on plane tickets
The best ways to save money while traveling
Where to find affordable places to stay
The best credit cards for travelers
3 examples of international travel plans that total $1000 or less (airfare included)
Tons more…
Obviously, there is a lot more. You'll discover the rest when you buy the book.
The Details
Spend Less, Travel More can be purchased as a downloadable product, so when you buy it, you will get instant access.
The book is 114 pages and around 24,000 words. It can be read on your computer, tablet device, and most smart-phones.
It's organized to be easy to use and simple to follow. If you're willing to put in the work, you'll see results. Of course, if you don't do anything, you won't get anywhere. It's all up to you.
Download Your Copy Right Now
You can grab your copy of this book for just $8.99 and start taking action today.
Just imagine for a moment. Imagine somewhere you want to go.
Maybe it's on a beach somewhere in the Caribbean.
Maybe it's sitting in a café in Paris.
Or seeing the ruins of an ancient temple in Peru.
I can't promise that it will happen, but I can promise that it will never happen unless you take action.
When you're ready, click the amazon or Smashwords button below to get instant access to the book.
Say yes to more traveling.
"Chapter Nine, Saving Money on Plane Tickets, is worth the price of the ebook for me! Oh and if you're questioning why you should listen to Steve, here it is – he's traveled all over the world on small budgets and is sharing the goodness he's learned over the years to help us do the same! Thanks Steve!

So if you're anything like me and want to travel more but use less of your hard earned financial resources to do so (who doesn't want that!), then I highly recommend getting Steve's ebook." – Lakesha Brown from Uncommon Chick, Travel Hacking: Spend Less, Travel More


Your Satisfaction Guarantee
I stand firmly behind my products. I don't want to sell you anything that you don't need or can't use.
You're the best judge of whether a product is right for you. If you buy this book and it doesn't work for you, then you're right.
When you buy this product, you get a 30-day money-back guarantee.
Thanks for taking action!
Sincerely,