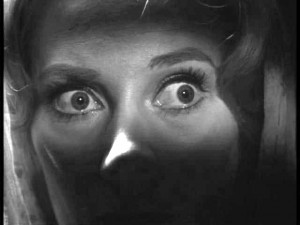 Fear is an emotion that tells you to avoid or escape from an unwanted situation. That would be helpful if you're being stalked by a lion in the jungle, but more often fear stops you from doing things you want to do. In fact, you probably are in constant battle with fear every day.
It's important to note that fear only works for future events. You get scared before you do your parachute jump out of the plane, not afterwards. And this is why fear is so dangerous. The greatest things you can do in life are scary. Nothing good will happen to you if you sit on your couch all day long.

Destroy Fear by Recognizing Fear
Recognizing your fears is extremely important for overcoming them. If you don't know what scares you, you'll never do anything about it. For example, I thought about applying to grad school for several months before I actually did it. During this time I wrestled with fear about applying. I told myself I wasn't good enough and not qualified for the schools I was looking into.
Eventually I realized these thoughts for what they were: fears. Eventually I overcame those fears, applied and was accepted. What would have happened if I didn't recognize these thoughts as fears? What if I REALLY believed what I was telling myself?
If I had believed what fear told me, I would have missed out on a great opportunity. Fortunately I have my ability to recognize fears. Unfortunately, many other people don't have this ability. They listen to their fears, believe what they're telling themselves and stop doing what they want to do.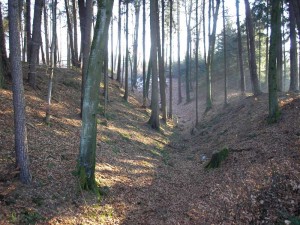 Fears are Good and (Mostly) Irrational
Fear is a good thing. Firstly, it is a useful survival mechanism. When I was walking through the jungle in Belize and the guide said to watch out for the Fer de Lance, an extremely poisonous snake, my fear made me more careful. Fear is what stops you from walking into the middle of the road in busy traffic.
Secondly, fear is what makes skydiving and white water rafting so much fun. Fear is the source of excitement; it's the "rush" you get when doing exciting things.
Lastly, fear can be motivational. I wrote about how I use fear to motivate myself to living my life as fully as possible. I like to think that it's all in how you see fear that matters. Rather than someone being afraid of starting a new business, they should find a way to be afraid of not starting one.
Fear is also irrational. It doesn't make sense to be afraid of many of the things we actually are afraid of. Looking through a list of phobias can really give you a good sense of odd things people find frightening. One I found is Koumpounophobia, or fear of sewing buttons.
I like to think of fear as being similar to some medicines. The best drugs are good for you, but often have unwanted, unintended side effects. It's these side effects of fear that you need to overcome. And all fears come down to these three main types.
1. External Fear
Usually caused by a specific event in your past, external fears are caused by something outside of you. This is when someone fears something specific like flying, spiders or the number 13. It is only triggered under specific instances when you encounter what it is that frightens you. Because of the trigger, these fears are easily recognized.
Most of these fears are caused by some traumatic event in the past. For instance, if you got bit by a spider at a young age, you might develop a phobia about them. Your experience taught you to avoid them.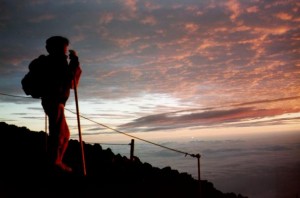 2. Internal Fear
Like external fears, these fears are also triggered by events outside of you. However, internal fears are not specific to any circumstance and are due to internal emotions. This can make these fears difficult to recognize.
Internal fears manifest as fear of failure, fear of success, fear of rejection, lack of self worth and doubt. Having a fear of failure can stop someone from starting their own business, asking a person out on a date or starting a new hobby.
All of these are different circumstances affected by one fear. Internal fears are dangerous because it can make you think that this fear is just who you are. If you miss it, these fears can really hold you back in life.
3. Subconscious Fear
Other fears are so internal to use that we develop beliefs around them. Subconscious fear is similar to internal fears except subconscious fears are believed to be a part of who we really are. Subconscious fears develop into limiting beliefs.
Limiting beliefs filter how you see the world. An example of a limiting belief would be if you think you'll never find a job you like because every job you've ever had was terrible. Limiting beliefs usually try to convince you that you're not good enough to do something.
Because they are beliefs, they are hard to recognize and eliminate. Realize beliefs are not facts. How many beliefs have you had that you realized were not true?  Sometimes what you think is true about yourself is just an irrational belief.
Have you overcome any fears in your life? Any ways that you deal with fears when you encounter them?