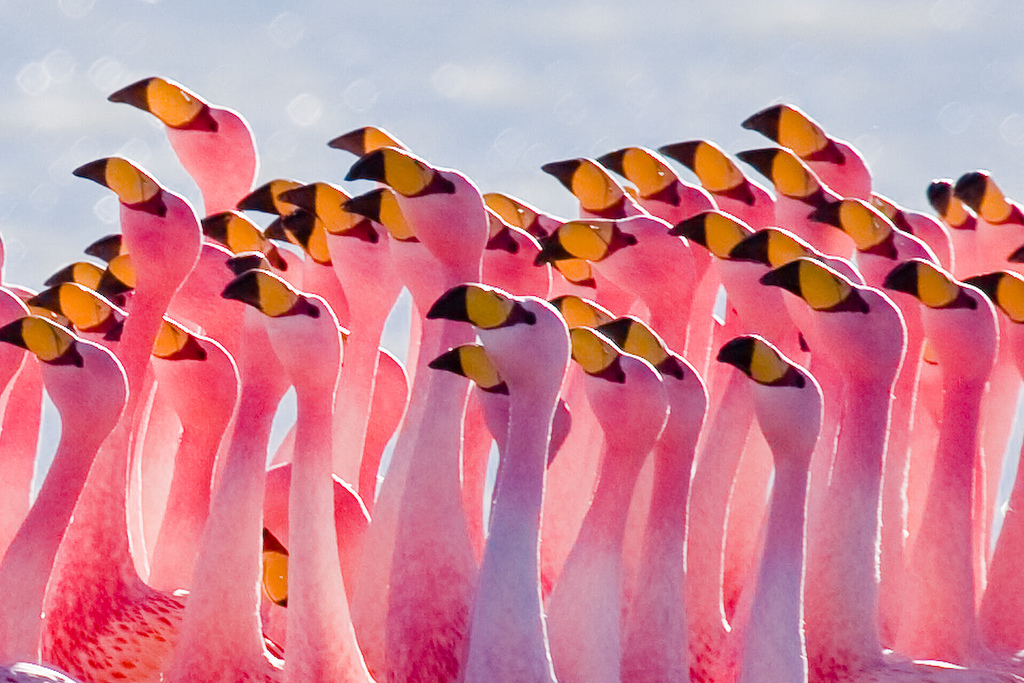 I think Jim Rohn, a motivational speaker, put it best when he said, "You are the average of the five people you spend the most time with". While there is always room for individual choices and personality, the fact remains that one of the biggest influencers of your behavior, beliefs and attitudes come from the group of people you most interact with.
You can't deny the powerful influence groups can have over your behavior. After all, if they didn't exert power then things like peer pressure and groupthink wouldn't exist. Groups help shape social norms and expectations. So taking a closer look at what those norms are and how they influence your behavior is extremely important.

The Power of Groups
When I examine the power of group influence on individuals, I think about the ancient Chinese Proverb called "Three men make a tiger". In the story, an advisor asks an absurd, hypothetical question of his king, "Would you believe it if one or two civilians claimed a tiger was roaming the capital's markets?" Of course, the king said no. But strangely the king said he would believe it if three people said it was true.
The advisor reminded the king that a tiger roaming the markets was absurd no matter how many people said it was true. The moral of the story is that if a group of people large enough say something is true, no matter how ridiculous, the premise will eventually be accepted. Basically you start to think something is true simply because everyone else says it is.
You can make the argument that with the internet, people will have a harder time spreading falsehoods. After all, you can always do a quick Google search to disprove many things. However the problem comes with group attitudes and beliefs which isn't something you can easily disprove.
Take a look at the five people you spend the most time with. Are these people living interesting, positive or fascinating lives or are they drifting through life unenthusiastically? If someone is dull, negative or uninteresting, it might be because they have limiting attitudes, beliefs or behaviors.
Those who aren't living passionately are drifting through life from one thing to another. They often have weak opinions and don't offer much insight into the world. When they wake up in the morning, they are unenergetic and do things with little enthusiasm.
Remember, if three people say there is a tiger, you're likely to believe it. And if enough people around you say uninteresting or limiting things, you'll be influenced by them. It's just like hanging around someone whose negativity turns your good mood into a bad one.
Just imagine if everyone around you talked about these things:
• Reasons why your dreams are impossible
• Why the world is against you
• Focuses entirely on limitations
• Finds reasons not to try new things
• Why nothing will get better
As you can see, these are extremely limiting and negative beliefs. If enough people around you talk about these things, you'll eventually believe them. Their influence will make it harder for you to chase down and realize your own hopes and dreams.
The Impact of Interesting People
Now imagine the impact it would have on you to surround yourself with interesting and positive people. When someone has something interesting going on in their life, they wake up in the morning with energy and enthusiasm. Those are the kind of people who are going to fill you up with great attitudes and behavior.
Anyone who is following their dreams has taken a risk themselves and is confident that things will work out for them. They're hopeful about their future and are willing to do what is necessary to get things done. That's the exact kind of attitude and behavior you need to be exposed to on a regular basis.
But all this positive association is only the start of the benefits of surrounding yourself with passionate, interesting people. There are other huge benefits too.
• As you watch how they push themselves and do interesting things, you'll become inspired to do similar things. You'll start to wonder and imagine all the things you can do with your own life. Talking with someone who has traveled to far off places for years or started up a business from scratch just shows you how possible it all really is.
• Interesting people tend to fill their heads with new ideas and ways of seeing the world. Those who have passion for anything such as mountain climbing, travel, art or entrepreneurship have unique ways of seeing the world. And as they expose themselves to new books and ideas, they will share them with you.
As you can see, social norms formed by groups can have a powerful influence over the type of person you become. Fortunately it doesn't always have to be a bad thing. If you make sure to surround yourself with positive, interesting people, there's no telling how greatly that influence will shape your life.
photo credit: szeke