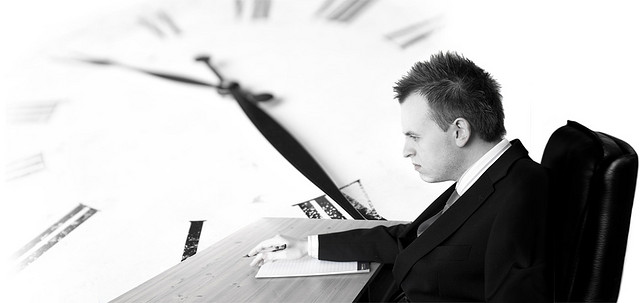 Work is essential to people for obvious reasons. If you don't earn money, you can't pay for a place to stay or food to eat. So I can see why many people put a lot of importance on getting and maintaining a job.
However, there is a hidden cost to having a job. It takes up a lot of your time. This is time you could be spending with friends, family, hobbies or any number of other free-time activities. This isn't really anything new. But if you look closer at your work/home life in relation to the money you make and the time you take doing it, an interesting paradox comes up.

Time and the Work/Life Paradox
If you have a low to middle-income paying job, it really doesn't take much money to maintain a place to stay, put food on the table and have some minor entertainment on the side. But on this pay scale, you'll have to sacrifice any luxury and make-do with the bare minimum. It's a meager existence, but it can still work.
In order to increase your lifestyle, you have to put in either more hours or get a higher paying job. This seems straight forward. Work more hours if you can at your existing job or get an additional one. If you want better pay, you will need to apply for a different position or go to school to get your credentials for that higher paying job.
However, that requires some sacrifice. In order to do this, you need to give up the time you put into your home life and put more of it to your work life. Working additional hours, getting another job or going back to school all take additional time away from your home life.
And it doesn't necessarily end once you get that higher paying job or you graduate from school. Many higher paying jobs require 50-60 hour weeks. This could be 10-20 hours more than you were putting into your low to middle-income level job. This means you are permanently taking time away from your home life and putting it into your work life.
The Role of Money
The perverse aspect of this paradox comes when we look at it through time and money. When you have a low to middle-income paying job, you will have more free time. However, since you put so much of that money towards rent and food, you don't have much left over to pay for anything more than cheap entertainment.
When you have that higher paying job, you'll have much more money left over at the end of each month. However, because you are working so many more hours, you have very little time to actually spend that money on anything you want to. In the end, all those hours will tire you out so that you don't want to do anything really. And you may just end up spending your money accumulating more things because you don't have the time to spend your money on experiences.
In both situations, the vast majority of people end up in front of their television sets wishing they had what the other person has. The low to middle-income person wishes they had all the extra money the higher paid person has. The higher income person wishes they the time off that the low to middle-income person has.
How to Overcome the Paradox
Finding a way around this paradox can be difficult. As your pay increases, the time you spend at work also tends to increase. So you either have to settle with lower pay and more free time or higher pay and no free time at all.
But you can find some alternatives if you look hard enough. Of course, there are some people who don't care that they have to work longer hours so long as they get that extra pay. That's certainly fine if you are happy with that. But in general, I think most people would like to have good pay with more time off.
Researching jobs before you enter them will give you a great idea of the work/home life balance you can expect. For example, doctors and lawyers notoriously have larger pays, but extremely long days. However, many nurses can be paid really well but work shorter hours than the traditional 40 hour work week.
Looking for employment with good pay and ample free time can have an additional difficulty. In order to be happy at work, you must find something that you enjoy doing. This might narrow down your choices considerably. But taking the time to find the right job might be worth it to actually have both the money and the time to do more things you want.
If having a good work/home life balance is important to you, you need to be aware of this paradox. If you don't make yourself aware of this phenomenon, you could either get stuck at a low or high paying job that leaves you with little more to do than watch television during your free time.
photo credit: Adam Foster | Codefor