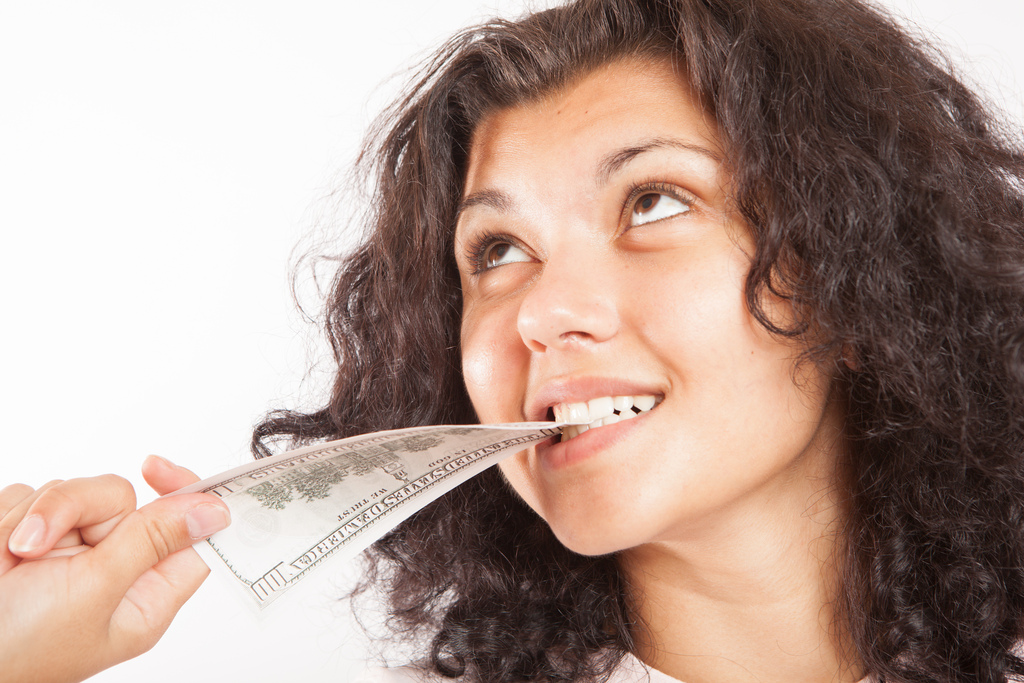 What's the one obstacle holding you back from living the life you want?
Without hearing your responses, I can already tell that money is probably mentioned far more than anything else.
How do I know this?  I hear it all the time.
"If I only had enough money, I could…"
"I could live the life I want, if I had the money…"
"If only I were rich…"
Many people seem to assume that living an amazing life is dependent on how much money you have.  It's as if being rich is an instant one-way ticket to the good life.
But perhaps by focusing too hard on money as a solution to your problems, you're missing another possibility:
You don't need a lot of money to live a great life.

Money and the Good Life
It's hard to downplay the importance of money completely.  After all, you need it to buy basic needs like food and housing – things you can't live without.
If you can't afford basic needs, more money can significantly improve your life.
But if you have enough money to comfortably buy your basic needs, being rich won't make as big a difference.
Look at it this way:
Imagine someone so poor they can't afford decent clothes and struggles to buy food every week.  More money for that person would mean being able to afford these basic human needs.
Money would drastically improve this person's life.
Now imagine someone who has a good decent income and can buy nice things like a decent car and clothes.
If this person suddenly became rich, what more could they buy?  They could probably get an even nicer car and fancier clothes, perhaps some other luxurious items too.
But the change isn't as drastic.  The overall quality of life hasn't improved as much in the second example.
Once you've reached the point where your basic needs are filled, the value of money starts to diminish.  What you get for your money doesn't have as big an impact.
The Things Money Can't Buy
I think many people focus on being rich because of all the attention we give to celebrities and rich people in the media.  We see them at exotic locations or living what we think is the "dream life".
When we see this, we think "that's the good life.  It's all about money."  So that's where we focus our minds.
But that means losing sight of something that's just as important – who you are.
There are a lot of things you simply can't buy with money.  These are things that can positively affect your life and make it awesome.  Things like:
Self-confidence
A support network
Your brain and intelligence
A great attitude
Social skills
Happiness
You can't buy these things in a store.  You can't order them online and have them shipped to you.  Yet they're all important elements to living a great life.
Money isn't the way you get these things.  These are things that are built and developed at any income level – not just when you're rich.
Being rich isn't going to change you into the kind of person who has these things.  If you won a million dollars tomorrow, you'll still be the same person you are today.
Instead of focusing on the need to be rich, you should focus on who you are as a person.  Strive to become the person you want to be.  That's the surest way to live the life you want to live.
Do You Really Need to Be Rich?
Remember this: you can have a ton of money and still be miserable.
I would rather be someone with a modest income who has imagination, creativity and passion for living than a rich person who has none of these qualities.
I understand the importance of money.  If you're truly not getting enough, you have every right to go out into the world and look for more.
But if you do have enough – if you can meet all your basic needs as a human being, you should be spending more time looking inward at who you are as a person.  That's where you're greatest growth will come.
There's nothing wrong with being rich.  In fact, it would be crazy to turn down the prospect of having more.  I certainly would like to have more.  But I won't let the pursuit of money distract me from other equally important things going on inside me.
Whenever I reflect on this issue, I think to the lesson I learned from watching Citizen Kane.  Charles Foster Kane had everything he could ever want – money, fame, power, a personal zoo, a giant mansion.
Yet with his dying word, he reflected on his childhood.  It was a time before he became rich – before he lost himself and who he was.
Kane also utters a great line from that movie that goes, "You know, Mr. Bernstein, if I hadn't been very rich, I might have been a really great man."
Let's get over the thinking that money is the best path.  Being rich isn't the perfect solution to living a great life.  There are so many other things you could be focusing on instead.
photo credit: Tax Credits