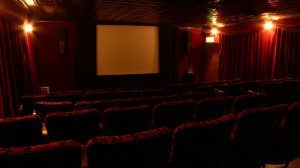 What makes movies important to us? Sure they have entertainment value and can be funny or exciting, but leaving it at that would leave out something else that they offer to us. Movies can mean so much more to people than the chance to take a break from life for awhile. Many people grow attachments to movies and franchises that go beyond mere entertainment.

Movies have the opportunity to change people's behavior and guide people's views on life in ways that we may not have imagined. For example, 2001: A Space Odyssey affected how people felt about space flight and NASA for an entire generation.
When the year 2001 arrived, various newspapers even had headlines reading about how the future had not lived up to their expectations or that the movie had gotten the future wrong.
More and more movies are made every year with studios getting better at churning them out. The Studios create many very good unforgettable movies, but because of the increased number, many movies are left with poor characters, stories and style.
Fortunately, in 1998 the American Film Institute released their list of the top 100 movies. They polled over 1500 leading people in the industry who chose from a list of 400 nominated movies. This was their result:
1.Citizen Kane (1941)
2.Casablanca (1942)
3.The Godfather (1972)
4.Gone With the Wind (1939)
5.Lawrence of Arabia (1962)
6.The Wizard of Oz (1939)
7.The Graduate (1967)
8.On the Waterfront (1954)
9.Schindler's List (1993)
10.Singin' In The Rain (1952)
11.It's a Wonderful Life (1946)
12.Sunset Boulevard (1950)
13.The Bridge on the River Kwai (1957)
14.Some Like It Hot (1959)
15.Star Wars (1977)
16.All About Eve (1950)
17.The African Queen (1951)
18.Psycho (1960)
19.Chinatown (1974)
20.One Flew Over the Cuckoo's Nest (1975)
21.The Grapes of Wrath (1940)
22.2001: A Space Odyssey (1968)
23.The Maltese Falcon (1941)
24.Raging Bull (1980)
25.E.T. The Extra-Terrestrial (1982)
26.Dr. Strangelove (1964)
27.Bonnie & Clyde (1967)
28.Apocalypse Now (1979)
29.Mr. Smith Goes to Washington (1939)
30.Treasure of the Sierra Madre (1948)
31.Annie Hall (1977)
32.The Godfather Part II (1974)
33.High Noon (1952)
34.To Kill A Mockingbird (1962)
35.It Happened One Night (1934)
36.Midnight Cowboy (1969)
37.The Best Years of Our Lives (1946)
38.Double Indemnity (1944)
39.Doctor Zhivago (1965)
40.North By Northwest (1959)
41.West Side Story (1961)
42.Rear Window (1954)
43.King Kong (1933)
44.The Birth of A Nation (1915)
45.A Streetcar Named Desire (1951)
46.A Clockwork Orange (1971)
47.Taxi Driver (1976)
48.Jaws (1975)
49.Snow White & the Seven Dwarfs (1937)
50.Butch Cassidy & the Sundance Kid (1969)
51.The Philadelphia Story(1940)
52.From Here to Eternity (1953)
53.Amadeus (1984)
54.All Quiet on the Western Front (1930)
55.The Sound of Music (1965)
56.M*A*S*H(1970)
57.The Third Man (1949)
58.Fantasia (1940)
59.Rebel Without a Cause (1955)
60.Raiders of the Lost Ark (1981)
61.Vertigo (1958)
62.Tootsie (1982)
63.Stagecoach (1939)
64.Close Encounters of the Third Kind (1977)
65.The Silence of the Lambs (1991)
66.Network (1976)
67.The Manchurian Candidate (1962)
68.An American in Paris (1951)
69.Shane (1953)
70.The French Connection (1971)
71.Forrest Gump (1994)
72.Ben-Hur (1959)
73.Wuthering Heights (1939)
74.The Gold Rush (1925)
75.Dances With Wolves (1990)
76.City Lights (1931)
77.American Graffiti (1973)
78.Rocky (1976)
79.The Deer Hunter (1978)
80.The Wild Bunch (1969)
81.Modern Times (1936)
82.Giant (1956)
83.Platoon (1986)
84.Fargo (1996)
85.Duck Soup (1933)
86.Mutiny on the Bounty (1935)
87.Frankenstein (1931)
88.Easy Rider (1969)
89.Patton (1970)
90.The Jazz Singer (1927)
91.My Fair Lady (1964)
92.A Place in the Sun (1951)
93.The Apartment (1960)
94.Goodfellas (1990)
95.Pulp Fiction (1994)
96.The Searchers (1956)
97.Bringing Up Baby (1938)
98.Unforgiven (1992)
99.Guess Who's Coming to Dinner (1967)
100. Yankee Doodle Dandy (1942)
This list is imperfect since rating things like this almost always comes down to personal choice. But there are some good movies here. Many of these you may never have heard of. This list is also your chance to get into a movie genre that you might be unfamiliar with. Don't know any good dramas? Watch "A Streetcar Named Desire" or " The Graduate". Don't know what Film Noir is? Then check out "Chinatown" or "The Maltese Falcon". And if you don't know any good Westerns than you are in luck since this list has six of them.
As easy it might seem to watch all of these movies, it actually is going to take some time. Even with a good chunk of this list down, it could take a couple years to finish all of them. One of the reasons for that is because some of these movies are going to be difficult to find. Finding a copy of "Birth of A Nation" somewhere is going to be tough. Although the whole version is here on youtube. A good movie rental store will probably have most of these movies, but a movie rental vending machine like Redbox probably won't have any of these. To aid your search I would try the local library. They will have a good selection of movies and will probably have several of these titles. Another place to try is the cable tv channel Turner Classic Movies especially for the older movies. Netflix is a good resource too.
MORE TOP 100
In addition to this list the American Film Institute has released several other top lists of movies that they wanted to recognize. Since this first list they have released lists for funniest movies, best thrill, love stories, musicals and cheers. In addition, they also released the top stars, songs and movie quotes. All these lists can be found here.
In 2007 the AFI re-released the top 100 movies as part of the 10th year anniversary of their first list. The AFI announced that they would redo this list every ten years to mark changing cultural perspectives. That way the list can continue, but new movies can continue to be added. For this list, the institute once again sent out a ballot with 400 nominees to 1500 leading people in the industry. The list changed significantly with only three movies retaining their old positions. 23 new movies were added with "Lord of the Rings" being the most recent addition.
CRITICISM AND FINAL THOUGHTS
As with most lists, AFI's top 100 movies lists haven't escaped criticism. Putting a rank to movies is never going to get it right since putting a rank on so many different types of movies is like saying apples are better than oranges. There is no one guideline that everyone is using to compare the movies to each other. Another thing to notice is that these movies are only American made movies (if you count British made "Lawrence of Arabia" and "The Third Man". That means that so many foreign made movies are not going to be included on the list.
So what we have here is an incomplete list. It is a good place to start though if you don't have much movie knowledge that goes past new releases.
It is important to remember these movies as more movie options become available. The days of movie rental stores is ending and many are going out of business. That can make it hard for some people to find these classics. That is too bad too because these movies are really good. And if you are persistent enough to watch several of these, you are going to find that many of these movies can mean just as much to you as any new release.
.