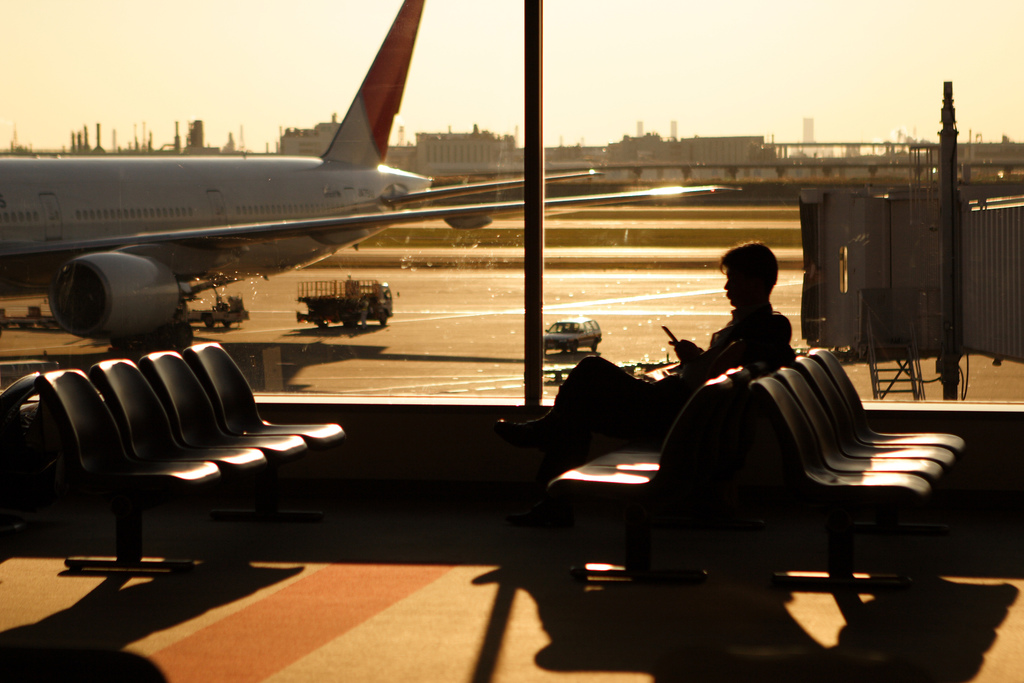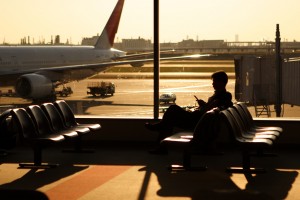 Last week I had a conversation about travel with someone who had never left the country before. I asked her if she ever thought about traveling abroad and she said she would love to except there was a big problem holding her back. Her big problem was that she wasn't a good swimmer.
I'm sure you're wondering what she meant by that. I was too. So after a little more prodding I found out that she was referring to the Italian luxury cruise liner that sank a few months ago. She was afraid of taking a cruise and ending up in a similar situation where she would be in danger because of her inability to swim.

Traveling Fears
Obviously the chances of being involved in a cruise liner crash like the recent Italian one is astronomically low. I admit that her fear is rather extreme since almost no one would say that they can't travel for such an outrageous reason. However, I'm using this story to illustrate just how irrational many fears about travel really are.
Before I go further, I want to clarify that some ostensibly ridiculous fears are actually very real. Many phobias such as Halitophobia (fear of bad breath) and Heliophobia (fear of sunlight) can seem strange to outsiders, but to the people experiencing them they can be a serious problem. These fears are very real and are often caused by traumatic experiences.
In contrast, many fears about traveling are based upon media exposure and come from a complete lack of understanding about danger. To illustrate this further, I'm going to go over some of the more common fears.
Crime
One of the biggest fears about traveling is crime. And I admit that crime is a concern for me while traveling. It certainly can happen so you have to keep yourself safe. But some people take this fear way too far.
A few years ago I told people that I was planning a trip to Nicaragua. I was completely surprised by the number of objections I received about traveling there because of the crime rate.
Like a good traveler, I researched the country and discovered that Nicaragua is actually one of the safest countries in Central America. I went there despite the resistance and felt completely safe the entire time. People were judging the country's crime rate on what they thought was true instead of what it actually was.
Most countries are not as dangerous as they appear. In the entire world I would consider maybe only 3-4 of them as places too dangerous to travel. The rest of the world is safe as long as you use common sense and don't take any unnecessary chances.
Terrorism
I've heard some people cite terrorism as a big concern when they decide where and when to travel. However, I think it depends on the events going on in the world and the country in question. The less prominent terrorism is in the news, the less likely you'll hear it being used as a reason not to travel.
Terrorism shouldn't be a reason not to travel somewhere. The chances of being involved in an airborne terrorist attack are one in 10,408,947. You're twenty times more likely to be hit by lightning.
Disease
It's always a good thing to check out the diseases you might face while traveling. You don't want to catch malaria, dysentery or typhoid while enjoying your travels. However, you can preempt a lot of these diseases by getting immunization shots. If you keep clean and avoid dirty water, you'll immensely decrease your likelihood of catching anything.
Dangerous Animals
Believe it or not, but I've heard many people cite dangerous animals as a reason not to travel somewhere. Many people were concerned about my trip to Guatemala because of a number of dangerous snakes. A friend of mine had people expressing concern about traveling through Africa because of various dangerous animals there such as snakes, spiders and crocodiles.
It's always good to familiarize yourself with dangerous animals local to the country you're seeing. However, the chances of being injured or killed by a dangerous animal are extremely low. In fact, many of these animals can only be seen if you purposely seek them out.
What Is There To Be Afraid Of?
In all these cases, a little common sense can go a long way. Before you travel, familiarize yourself with what type of crime happens there, avoid any dangerous-looking animals, be aware of your surroundings and don't take any unnecessary chances. Using common sense and a little bit of preparation can make other travel fears such as the fear of getting lost or losing your money a little less likely too.
So what should you actually be afraid of while traveling? Traffic. The number one killer of Americans traveling abroad is traffic accidents. Most of these occur in low to middle income countries where automobiles are relatively new.
Even then there are many common sense things you can do to keep yourself safe. Always wear your seat belt and avoid drinking and driving. Familiarize yourself with the country's traffic rules. Be very careful while crossing intersections since many drivers ignore traffic signals.
I find it funny that no one has ever expressed traffic as their fear for traveling. Above everything else, this should be your biggest safety concern while abroad. You should always be aware of the other things listed here, but they aren't as likely to hurt you as a traffic accident is.
If there is one thing you should take away from all this it is that common sense should be your guide. If you have enough of it to keep you safe at home, you have enough of it to keep you safe while traveling. You shouldn't let anything get between you and traveling the world. Not even irrational fears.
photo credit: mrhayata