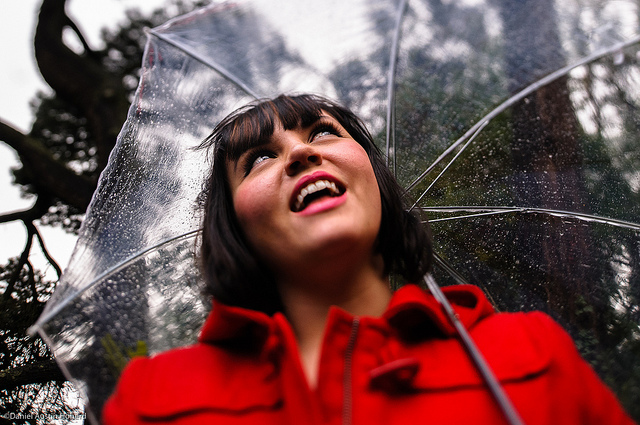 Over the years, gratitude has been getting a lot of attention. As well it should. Counting our blessings has been shown in studies to improve health, mood and mental well-being. The benefits seem endless.
Making lists of what you're thankful for is therapeutic because we can focus on the good and forget about the bad.
But are the bad things we leave off really that bad?
If we made a complete list of reasons to be thankful, it would have to include things people often complain about and actively try to avoid whenever possible.
These are things people would probably rank dead last on reasons to be grateful. But that's only because people don't realize that they should be thankful for them to begin with.
The truth is that a lot of good can come out of bad. Despite being the source of anger for so many people, these things can actually be very beneficial.
Things like:
1. Stress
No on likes stress, right? Even the name "stress" itself seems to have a harsh sound to it. And certainly, chronic stress can have negative consequences such as weight gain or depression.
Long periods of intense stress can be harmful, but short bursts of it actually has many amazing benefits.
Brief periods of stress can improve brain function and memory and boost your immune system. Added benefits include increased clarity, a general appreciation for one's circumstances and better mental toughness.
Moreover the benefits of stress seem to increase based on your mental attitude. If you think it's all harmful, it will negatively impact your health and well-being. But according to researchers adopting a "stress can be good" mindset actually increases the benefits you get from it.
So as weird as it might seem, taking the time to be thankful for stress can be good for your health.
2. Uncertainty about the future
The future is like a big question mark with plenty of uncertainty about what will happen. The unknown is fear-inducing as we worry about what troubles might be lurking around the corner.
But what would life be like if you knew everything that would ever happen to you? Imagine how boring and mundane it all would be. Yes, you'd be prepared for the bad times, but what about the good? If you knew everything that was going to happen, all those good moments waiting for you would seem less thrilling and less wonderful.
Uncertainty is a big part of what makes an exciting and fulfilling life. Not knowing what the future has in store for us can be scary, but that's the fun of anticipation – seeing what happens.
3. Adversity and problems
"Do not pray for an easy life, pray for the strength to endure a difficult one." – Bruce Lee
The University of Buffalo surveyed 2400 people repeatedly over a period of four years. Those who reported more adversity and difficulties actually had better mental health and well-being compared to those who had less.
The study highlights the connection between adversity and growth. It's a sign that you're pushing yourself to take on challenges others would simply avoid. Those who never experience adversity usually choose the easy life which is rarely exciting or fulfilling.
The only people who don't experience difficulties are the ones who are standing still. Seeing your problems and difficulties purely in a negative light is misleading; they might just be signs of progress.
4. Pain
Some of us dream of a pain-free life. Some people are actually born without the ability to feel pain and would tell you that we don't appreciate it as much as we should.
Pain is unpleasant and disruptive, but focusing entirely on the negative qualities ignores its positive motivational side. Would we change as quickly without pain?
Think of all the good things you've done because of pain. For example, you might have proposed to your girlfriend because the pain of losing her was too much. Maybe you pursued your dream because leaving it unfulfilled became too painful.
Seeing pain as entirely negative is missing the point about its purpose. It's just a signal – that's it. Yes, it's an unpleasant signal, but if it pushes you in the right direction, is it really as bad as you think?
5. Our enemies
"We should value our enemies because they provide us with unique opportunities to practice patience, tolerance and forbearance." – Dalai Lama
Just mentioning the name of an enemy can cause feelings of resentment and anger. But as much as you dislike your enemies, they can serve a real purpose beyond annoyance and frustration.
Your enemies are an opportunity to learn tolerance of others and the wisdom to respond to mean-spiritedness with kindness and compassion. Their irritability provides a chance to develop patience and calmness.
In addition, the competition you get with an enemy can be good for the mind. As they challenge your opinion or point of view, your mind quickly sharpens through debate and discussion. Each new verbal attack either strengthens your argument or reveals blind spots.
A good enemy can also be a major source of motivation. Striving to beat them, you work hard to make sure you reach your own goals ahead of them.
6. Making mistakes
It's only natural to look at mistakes with some sense of regret. We hate making them and it'd be great if we just did everything perfectly. But as Alexander Pope famously stated, "to err is human." Mistakes are going to happen – it's a fundamental part of our nature.
But let's get something straight. You become a better person because of mistakes, not despite them.
We can't change much about making mistakes, but we can change our response to them. Continually repeating mistakes or failing to recognize them is misguided. Mistakes are only beneficial when we learn from them and use them as lessons to a better future.
Don't regret mistakes; they're valuable lessons in wisdom. That's something to definitely be grateful for.
photo credit: Daniel Hoherd