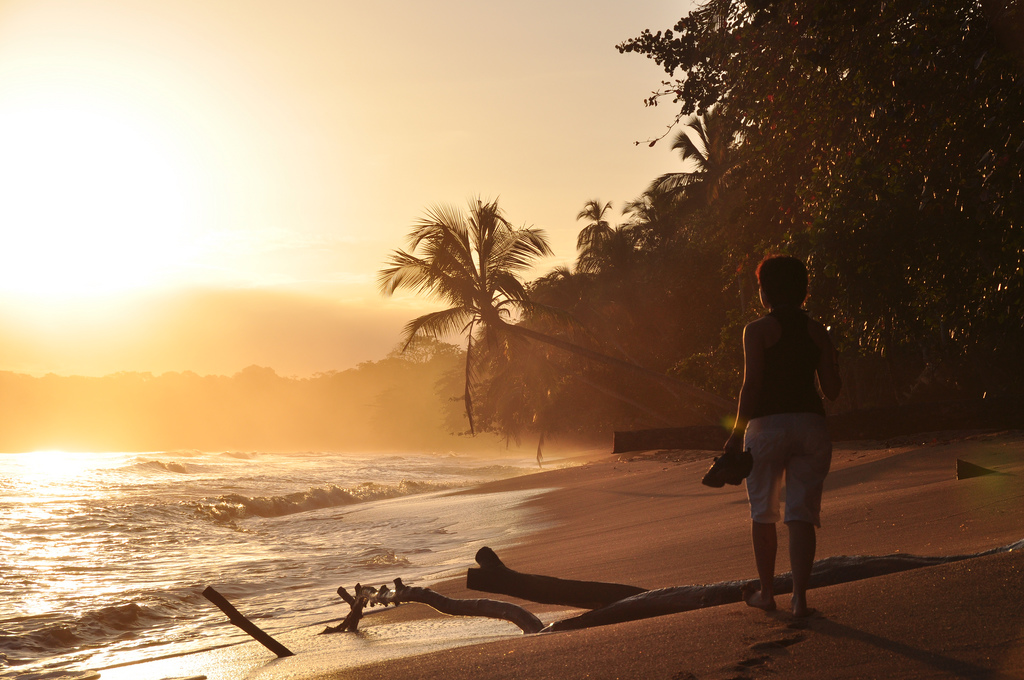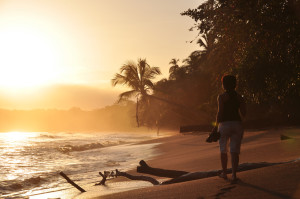 *Note: This is a guest post by Razwana Wahid.
The suspense was killing me.
The build up had been happening for weeks.
This was marketing genius.
Feverishly salivating over every email I opened leading up to the big day, I'd made my decision before the offer had even landed in my inbox.
I'd be flying to Costa Rica to play hooky from life.
It sounded magical. A 4 star hotel with panoramic views of the ocean, the promise of rainforest treks, and catamaran rides. I didn't care that I'd never met anyone associated with the trip. The anticipation of meeting new people excited me. And most of all? It was THE thing I needed on the horizon to know that life itself was about to transform.
Finally, the email arrived. I was on a flight from Paris to Bucharest. I'd wanted to be the first in line to book my place. That wish was desperately under threat.
As I landed and made a crazy dash to the hotel, I uttered a silent prayer that the wifi there was up to speed. Technology needed to be on my side. I didn't want to miss out on my place. There were only 20 up for grabs. I had to get mine.
I arrived at the hotel, hurriedly opened my laptop and logged in. The homepage of the Life Hooky site loaded. I momentarily marveled at the images of Manuel Antonio before switching to the sales page. Scrolling down to the bottom, I hit the 'buy' button…..
And then it hit me.
The price. It was much higher than I'd anticipated. The questions started whirling round and round in my head.
– What if I don't get along with anyone there?
– What if it isn't worth the money?
– What if something happens before the event and I can't actually go?
And on and on and on…The confusion of questions wouldn't stop.
But amidst them all, in the back of my mind, in the core of my gut, the only answer I had kept presenting itself repeatedly:
Don't think about the what if…Consider: why not?
Why not take a chance to see a new beautiful country you've always wanted to see?
Why not do something different to pull you out of the routine of everyday life?
Why not make connections. Real connections. With people who have the same life philosophy as me – to live with freedom at all cost.
And so I did. I bought my place (I was the first after all), got my flights, sorted my insurance. I was going to Costa Rica, baby!
And that decision right there? It's been the philosophy I live by. It's the philosophy my friends live by. And I'm certain, since you're part of this community, that it's the philosophy you live by too.
Which is why today is the start of a movement. It's been built to rally the troops, gather the pioneers and unite the renegades to drive a stake in the ground and declare:
Stop simply dreaming about what if…and start living with why not?
Because when you stop dreaming and start consciously living, your dream life starts to unfold.
When I became a raving fan of The Middle Finger Project, I had no idea that I'd eventually take a flight to an entirely different continent to meet 20 strangers and take a chance on something that excited me. Would there be laughter? Would there be rain?. Who knew. But I was 100% certain there would be wine.
I took a tiny chance on something big. And it transformed into the philosophy of my life.
And now it's your turn. In the comments, share your story of when you took a chance on something that excited and scared you? Something small or something monumental. When did you stop thinking what if…and went wholeheartedly with why not? How did it impact your life?
Share your story with us.
We can't wait to hear it.
Razwana Wahid is the founder of Your Work is Your Life. A copywriting and online business strategy service dedicated to coaches, consultants, healers and service providers. The 'what if …. why not?' movement has started. Are you in? Join us. Right here.
photo credit: Armando Maynez