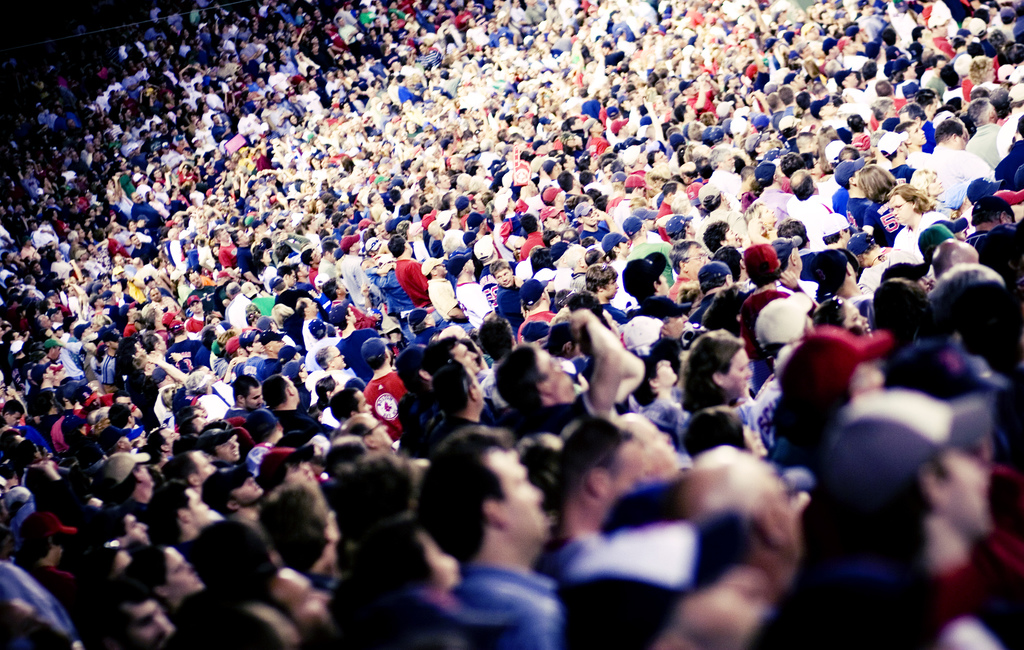 If I were to meet you at a party, would you be someone I would remember? Depending on the size of the party, that might not be such an easy task. As you meet people throughout the night everyone tends to get grouped together. Names become much harder to remember. And as the night comes to an end, you might just be one person among many that I'd met.
But every so often you start talking to someone who just has that spark of personality that commands attention. They get noticed because you want to remember them and know more about them. They're the kind of person who at the end of the night, you want to hang out with again.

Standing Out and Getting Noticed
Life is a lot like a party. There are pre-existing social groups you'll want to start conversations with. Just like parties, there will be plenty of distractions and noises to get in the way. Working your way through everything and making a good quick impression can be very difficult.
Whether you go to a lot of parties or not, being a remarkable person is an extremely useful skill. There are so many areas of life that require you to stand out from others and get noticed. You could be interviewing for a job, networking or trying to get the attention of another person for a date. The difference between success and failure could just be how well you make another person pay attention to you.
What Being Remarkable Is
So what does it take to become remarkable? The short answer is to do something different from everyone else. The biggest reason you'd ever blend in with a crowd is because you look, act and talk just like them. How is anyone going to separate you from the pack if you're just one among many?
There's a lot of truth to that answer, but it doesn't quite cover everything. While I do think that doing things differently from everyone else is the foundation of being remarkable, it doesn't go quite into much detail as to what that really is.
Being remarkable comes down to doing three things:
1. Avoid what's overdone
Nothing will make you blend into the crowd faster than if you just act like everyone else. No matter what you're planning on doing or saying, there will always be the temptation to do or say what many others have before you. This is a pitfall to avoid.
It's like when you meet someone and try to say something funny about their name. I knew a girl whose name was Eileen and she had to have heard people reference the song "Come on Eileen" to her hundreds of times. They think they're being original and funny, but they really aren't.
If you really want to see how overdone some people do things, then go to a bar and watch guys flirt with girls. I saw a girl get hit on several times one night and each guy said something similar to start up a conversation. I can only imagine how boring it would be to hear the same thing over and over again like that.
2. Accentuate something unique
Everyone has something that is uniquely their own. Once you find out what that is, you can highlight to make yourself more memorable.
For instance, if you've seen a bachelorette party out on the town, you'll probably remember them because of the outlandish way they make the bride dress. In a similar manner, famous 80s icon Mr. T did stood out by wearing his gold jewelry.
Figuring out what you want to accentuate will depend on the situation. While wearing something outlandish will help you stand out when you're out on the town, it might not work well in a job interview. For something like that, you'll want to emphasize experiences and skills other applicants don't have. That might take some time to figure out, but will be worth the effort.
3. Be on the edge
The problem with blending into a crowd is more than just about being forgettable. It's also boring. Just imagine being surrounded by people all dressing, acting, saying and doing the same things. Not only can you not tell one person from another, but you'll tire of the repetitiveness.
Becoming someone who gets noticed means taking a risk and being on the edge. You have to be that person who is willing to do and say the things the rest of the crowd can't. A little unpredictability and spontaneity can go a really long way. Make people keep guessing about what you're going to do next.
Stand Out In A Good Way
Being remarkable can take some daring. After all, you're deciding to do something few others are also doing. It means being something that other people are not and that takes some risk.
Being remarkable can carry its own consequences. You might inadvertently stand out, but for all the wrong reasons. If you want to extend the party metaphor, think of the loud drunk girl flashing everyone. That's not the way you want to be remembered.
For the most part though, being someone memorable is almost always the better choice over being forgettable. Getting into someone's memory can mean all the difference especially when there are so many others trying to do the same. Are you remarkable?
photo credit: shoothead