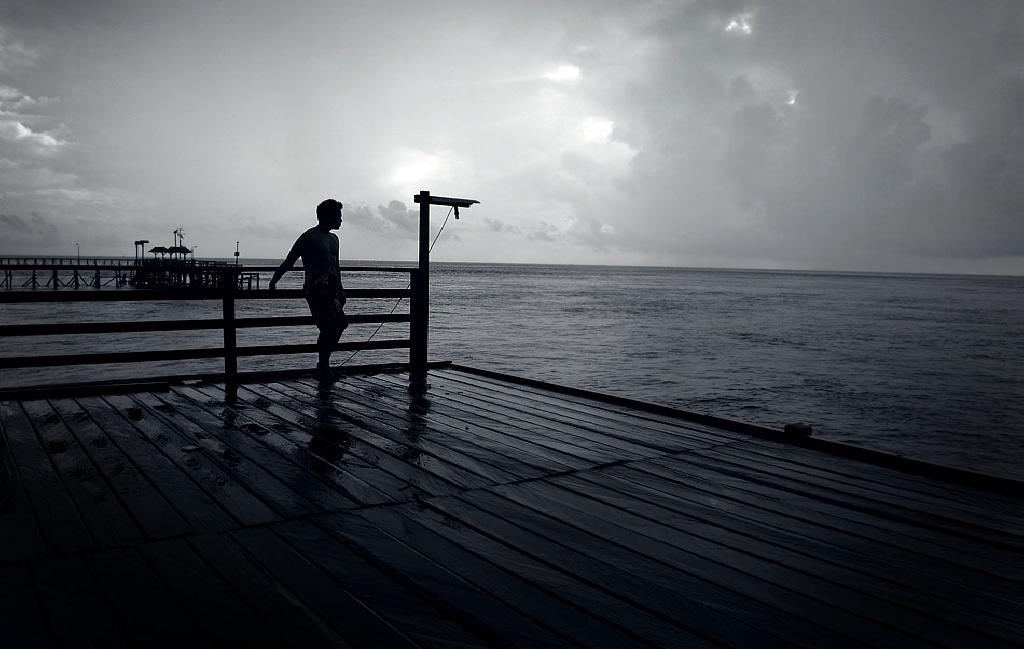 If you were to compare my diet today to what it was six years ago, you'd be surprised. I ate a lot of candy, cookies, soda pop and fast food. To put it mildly, I ate a lot of garbage.
Then one day I realized just how bad I was eating. So I decided to make some radical changes to my diet. I took a garbage bag and threw out everything that was bad for me and stocked up on good foods like fruits and vegetables. To this day, I still eat healthy and rarely consume cookies or soda pop.

Taking One Day to Change
That day with the garbage bag was a defining moment for me. It marks the spot where I started making more conscious decisions about what positive changes to make in my life. Since then I've made many more. Many of them are just as big a shift as the one I made for cutting out sugary foods.
Here are just a few of the things I've changed over the years:
• I went from being very inactive to going to the gym regularly. Currently I'm in the best shape of my life.
• My soda pop drinking was cut from 2-3 cans a day to nothing.
• I used to watch 3-4 hours of TV a day until I disconnected my service completely and lived without it for six months.
• I was extremely introverted and shy especially around women. Now I am able to talk to anyone. I could even approach beautiful women on the street to initiate conversations (before I was married).
The only change that took me awhile was changing myself from introverted to extroverted which lasted a couple of months. Otherwise the changes happened pretty quickly. One day I had one habit and a couple weeks later I was doing something completely different.
So what did I do to bring about these changes?
I've narrowed how I made my changes to three things that work well for me. I'm saying 'for me' because I don't know if these three things will work for everyone.
I tend to think of changing habits and lifestyle as rather complex. People decide to make changes and use different motivations to do things. While I think this could be a good system for most people, it won't necessarily work for everyone. But you can decide that for yourself.
Here are those three things:
1. Turn the change into your identity
The sooner you accept the change as who you are, the easier it will be to do it. You can't identify yourself as a soda drinker and not drink soda at the same time. It doesn't work.
See yourself in the change you want to become and integrate it into yourself as deeply and quickly as possible. You have to honestly believe the change has become who you are. If you see yourself as someone who doesn't drink soda, it's easier to not drink it.
2. Find the purpose or "why" behind the change
If you can't tell yourself why you want to make the change then how are you going to continue motivating yourself to do it? Find a really good reason why you want to make the change and the change becomes much easier.
And it has to be a really good and powerful reason. Powerful enough to get you to avoid reverting back to the way you were before making the change. The more good reasons you have, the better.
Something that works really well for me is to turn your purpose for the change into a picture in your head. So when you're tempted to slack off on the change, you can just think of that image to remind you to stay on track. For example, I used a mental picture of myself with a better physique to remind myself of how good I'll feel once I reach my goal.
3. One radical change at a time
Making a big change can be difficult, but if you do more than one at a time it can be overwhelming. Try to keep radical changes to one at a time. Just imagine trying to cut out TV and smoking while implementing a workout regimen from scratch.
All the changes I listed above were done one at a time. I made sure I integrated the change fully into my life before I moved on to the next one. Doing one huge change at a time means you can focus more on doing it right.
Make Your Big Radical Change
So far this system has worked really well for me. Not all changes I make stick, but usually I can trace the problem back to poor implementation of one of these three things. Currently I'm using it to make myself a much better swimmer. I've always had terrible form so it will take some practice to get better.
I think everyone has it in them to figure out what changes they want to make and do what is necessary to achieve them. It's always a good time to make a positive radical change.