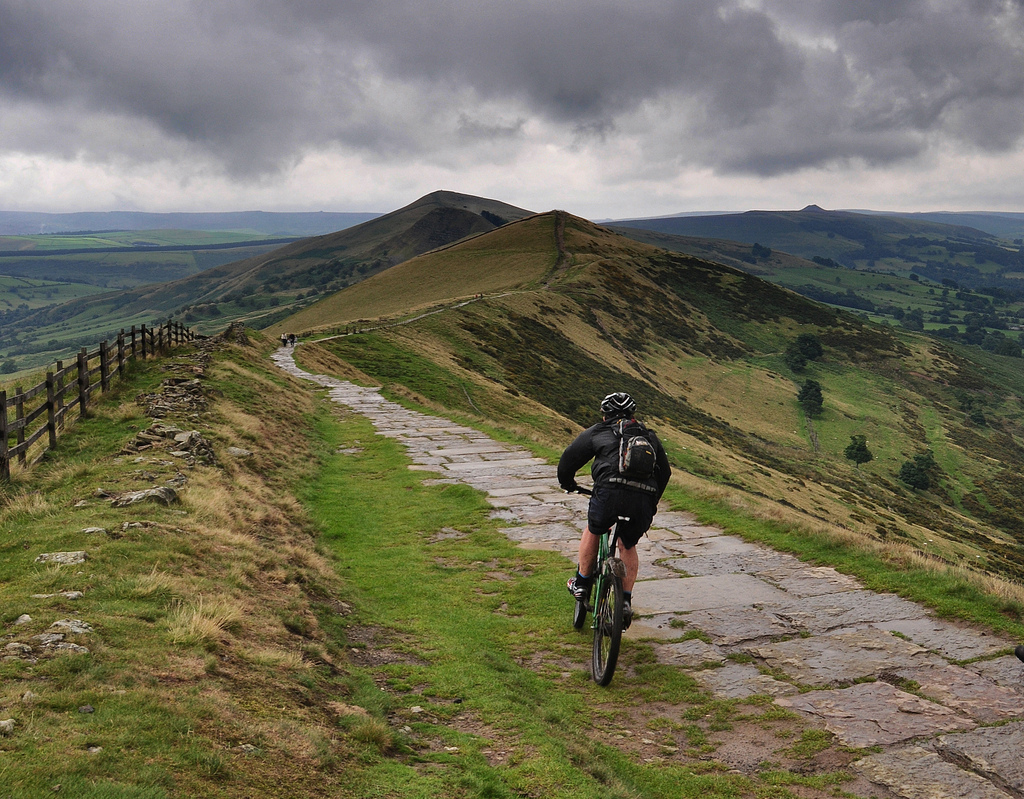 I faced a tough choice today.  Should I sit down and relax or write this post despite the fact that I'm tired, not motivated and feel like I could just do it tomorrow?  I was giving myself a lot of reasons to put it off, but I went ahead and started writing anyway.
What's funny about the whole thing is just how often you run into choices like this.  Pick between doing the hard thing even though you don't feel like it or take the easier option and forget about it.  When I'm faced with that choice, I always try to go with the harder option.  You can face a lot of resistance taking that path, but it will make your life so much better in the long run.

Doing Things The Easy Way
Something I've learned over the past few years is that taking the easier path is usually the worse option.  Look back to my previous example of how I could have decided to put off writing until the next day.  Putting things off is definitely the easier choice, but imagine if I always did that; I'd never get anything written.
The same thing applies for so many areas of life.  It's easier to just stay home and watch TV instead of going to the gym.  It's easier to stay in a job you hate instead of quitting and taking the effort to look for something better.  The same goes for doing other things like starting up a business.
Each of these decisions had a path of least resistance and most resistance.  Which one you take is going to profoundly shape the way your life goes.  So ask yourself: "which path am I going to take?"  When it's all said and done, the harder path, the one that provides the most resistance is almost always the better choice.
The biggest reason to take the path with the most resistance is the fact that all the greatest accomplishments and best tasks take time and effort.  To put it simply, some of the best things in life are hard to do.
Just imagine how your life would turn out if you just decided to take the easiest paths.
You'd take whatever job comes your way instead of working hard to get one you love.
Never exercising which means you let your body get way out of shape.
Instead of building up major accomplishments, you shun them because they are too difficult.
All your dreams go unfulfilled because all the effort seems too daunting.
It's led me to one simple rule: When I'm uncertain what to do and I don't know what choice to make, I choose the harder path with the most resistance.
Taking the Difficult Path
The cold hard truth about life is not much will come easily to you.  You have to put up with difficulties and put a lot of hard work into overcoming your obstacles if you're going to achieve anything.  That means making the hard choices.
If I want to get into great shape, I have to get off my butt and go to the gym on a regular basis.  There are going to be days when I just don't feel like going, but I do anyway.  Other resistance like a busy schedule, tiredness or any number of other reasons might pop up, but I know that the only way to achieve good results is to continue on despite all of it.
The same goes for sitting down and writing.  There are many days I don't feel like doing it, but I try to get a little writing in every day.  Are there days when I'd rather be doing just about anything else?  Of course, but I do it anyway.  The only sure-fire way to accomplish anything is to do them despite the resistance.
Making the Hard Choices
Taking the easy path will lead you to a boring unfulfilled existence.  That's why I've decided to do the things I want no matter how hard they look.  In fact, I make it a habit to search for things that are both something I want to do and hard simply so I can keep pushing myself harder and do more with my life.
Too many people give up doing something because it is hard to do.  To me, that's taking the easier path.  Unfortunate as it is, you usually don't get much out of taking the easy way.  There's a certain satisfaction in knowing you chose the harder path and made it.
In the end, I like to think of a speech by John F. Kennedy.  When he was talking about his vision to land a man on the moon he said, "We choose to go to the moon in this decade and do the other things, not because they are easy, but because they are hard."  Very wise words.
photo credit: Paul Stevenson