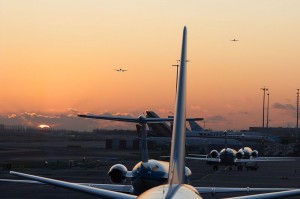 "Americans don't travel. They're scared of the world and fear the unknown. All they're concerned about is the money they make at their boring jobs to pay for the massive houses they don't need. They don't care about seeing the world."
I heard these words at the Nicaraguan border crossing as I made my way to Costa Rica. I've been to many places and heard this same criticism aimed at Americans many times before. The person who said this to me was American, like me. The other times I heard these words they were also spoken by Americans in foreign countries. But is it true? What's really going on here?
Americans DO Travel
The fact that every person who has made the claim that Americans don't travel has been at the same time American and traveling is funny to me. Although I can see where they're coming from. Americans are often unfairly categorized as being ignorant of the world and self-absorbed. The rest of the world is obsessed with Soccer when Americans are wondering who will win the World Series (which is a misleading title if you think about it).
But that doesn't mean that Americans don't travel. Far from it. In fact Americans do travel. The Airports Council International lists off the top 30 busiest airports in the world by number of passengers. Five of the top ten are in the United States and twelve airports are in the top 30.
According to a lifestyle Gallup poll in 2005 about 64% of all Americans traveled within the previous year. That's a lot of people. 90% of individuals who made over $75,000 a year had traveled.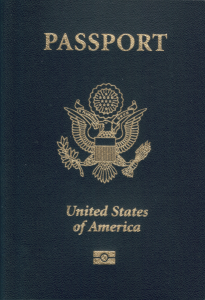 The Origin of The Myth
One of the biggest origins of this myth were news stories about how many Americans have passports. Some stories have reported as low as 7% or 10% of Americans have passports. The true number is hard to find since exact figures aren't recorded.
This number is often contrasted with the number of passport holders in Britain. This is unfair mainly for one reason. British citizens are renowned for their traveling enthusiasm. They travel probably more than any other countries' citizens in the world. Because Americans don't have as many passports as them is no reason to say that they don't travel at all or are afraid of the world.
Another reason that using passport numbers as an argument that Americans don't travel is obvious. Look at the geography of America. It's the third largest country in the world at 3,717,813 square miles. Two oceans are on either side, Canada above it and Mexico below it. England is roughly the same size as Alabama, the 30th largest state. Of course, Brits have more passports, their diminutive size requires them to.
Also realize that Canada and Mexico used to be easily traveled by Americans without passports. That means 8,331,362 square miles were passport free to Americans. That's an area 165 Englands would fit into.
This area doesn't even include the Bahamas, US Virgin Islands, Puerto Rico and other popular Caribbean destinations that US citizens don't need passports for. The next nearest countries Americans travel to that needed passports are Belize or Greenland. This explains the low level of passport holders in America.
This has been changing since America, Mexico and Canada have required passports to travel between the countries since 2009. Passport issuing agencies were overwhelmed for awhile issuing new passports because of the new requirement. If Americans really didn't travel then passport numbers wouldn't increase.
The Truth Behind the Myth
Like any great myth, there is some truth behind it. This myth is no exception. Consider the number that was given for the world's busiest airports. Twelve of the top 30 busiest airports by passenger travel are in America. However, change that list to the world's busiest airports by international passenger traffic and America doesn't show up in the top ten at all. It appears on this list only three times.
The other number I used estimated 64% of Americans vacationed in 2005, only 19% of them said they traveled outside the United States. 36% of those who made over $75,000 a year traveled overseas. Of Americans below that salary level, the number drops drastically to just 7-17% depending on income.
Americans and International Travel
There are a number of reasons that Americans don't travel internationally as often as domestically. Firstly, the number of days off provided to employees are low. Americans had on average 13 days of vacation time a year. Britons got 26 days and the French got 38 days. The small amount of time given to workers is prohibitive to international travel. The long amount of time it takes to arrive or come back from another country is daunting. This makes more modest domestic travel more appealing.
Another reason Americans don't travel overseas is because of their jobs. The workplace is extremely competitive and America has a very flexible labor force. Anyone can lose their job at any minute and everyone knows this. You can see this competitiveness in American vacations. For Americans, many days on vacation include time spent for work email and catching up with other work related materials.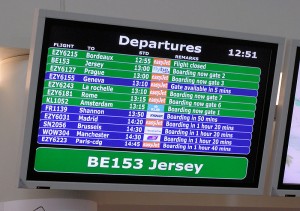 Because of that, Americans take shorter vacations. Shorter than even the 13 days allotted to them each year. In 2009, Americans "gave back" 436 million days of vacation. In order to make up the time lost for shorter vacations, they travel closer to home.
The reason more wealthy people travel overseas is because they aren't afraid of losing their jobs. Americans making over $75,000 a year are going to be business owners, self-employed or highly paid professionals that cannot easily be replaced. They have more freedom to travel abroad because there is less of a motivation to stay home.
There also might be a misguided belief that international travel is expensive. In my own experience, those who have never traveled overseas almost always note the expense as a reason for staying near home. This might be another reason wealthier Americans travel overseas more than others.
How to Fix This
Getting more Americans to travel internationally will need a change in culture. Since international travel is mostly confined to wealthier Americans, the majority of people will not have grown valuing international travel or even know how to do it. This barrier is a disadvantage to Americans who have a desire to travel internationally. They need to realize international travel isn't as expensive or difficult as they might think.
A solution to this is to encourage Americans who have traveled internationally to tell their stories and encourage others to see the world. By spreading their stories about how easy international travel really can be, they can get others to follow in their footsteps.
Americans like traveling; however, they need to make traveling outside their borders a priority in their lives and realize its importance. There is nothing wrong with traveling domestically; however, international travel is fulfilling in so many other ways.
I fully believe that international travel is one of the most life fulfilling activities people can do. The people and cultures we encounter inspire us, motivate us and breathe life into us.
Samuel Johnson probably put it best when he said, "All travel has its advantages. If the passenger visits better countries, he may learn to improve his own. And if fortune carries him to worse, he may learn to enjoy it."
.