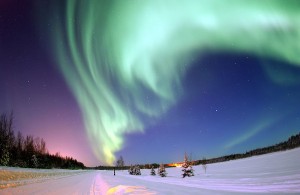 The week after New Year's Eve is the worst for going to the gym. Each year, thousands of people sign up to fulfill their resolution to lose weight so the gym becomes a mad house of overweight, ill-disciplined newbies staring at a lat pull-down machine trying to figure out how it works.
Normally I would encourage such behavior. People want to improve themselves, that's great. However, two weeks later the vast majority of those people never return. This saddens me because it highlights to me how many people have something about themselves they want to change and don't.

Why New Year's Resolutions Don't Work
I know many people who hate New Year's Resolutions because they see it as either pointless or ineffective. If you've read the statistics that only 3% of resolutions are fulfilled, you would see it as pointless and ineffective too. However, I know the reason why resolutions don't work.
They don't work because devoting one day a year to change doesn't work.
People who make positive, long-lasting changes in their lives don't just take one day a year to focus on where they want their life to go. Change is something you constantly need to focus on in order to make it happen. If you don't continually focus on it, you'll forget about it.
Imagine going to school when you were in the 9th grade. You could make it from class to class easily without getting lost. If you'd try that now, you wouldn't know where to even start. It was easy for you then because you did it every day. The minute you graduated, you forgot it. This is just like resolutions.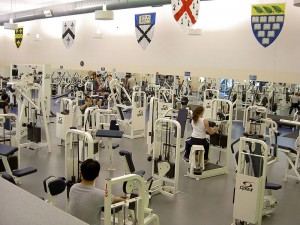 Making New Year's Resolutions Work
Fortunately, I believe you can make resolutions work. There are just a few things you need to do to make them work.
1. Be focused on what you want
Don't make a resolution to "get into better shape". It's ill-defined. Does that mean going to the gym three times a week or just once a month? How do you know when you've reached your goal? A better goal would be to "go to the gym once a week".
2. Don't make your resolutions bigger than you can handle.
Instead of "going to the gym once a week", some people decide they are going to look like a weight lifter by the end of the year. Resolutions like this just set you up for failure. The same goes for pushing too hard too soon. "Going to the gym four times a week" seems like a great idea unless you're starting from nothing.
3. Don't take on too many resolutions
The ideal number of resolutions is around 4-5. Too many and you'll just forget one or two. Often one resolution is sufficient if it is big enough. An example of a big resolution would be if you plan to quit smoking.
4. Focus on the rewards for finishing your resolution
So many people stop going to the gym soon after New Years because they are doing it for the wrong reason. If you're going to the gym because you think you "should", you're going to fail. Focus on what rewards you'll get when you finish your resolution. For the gym, this would be better health or becoming more attractive.
5. Set frequent reminders to focus on your resolutions
The biggest reasons people don't finish their resolutions is because they forget about them. I know many people who tried to get around this by posting their list on the fridge or desk at work as a reminder. This won't work. I have a New Year's Resolution list hanging on my fridge that just blends in with the clutter there. Do this instead: Set a monthly (or bi-weekly) reminder on your cell phone's calendar to ring off a reminder to focus on your resolutions. You'll have constant reminders throughout the year.
What I Love About New Year's Resolutions
I'm a big believer in personal growth. I think that most things are possible if you just put your mind to it, have a little luck and take risks when necessary. The trouble with this is that many people don't think about these things. They just wait for good things to happen to them as they drift through life.
It's tradition on New Years to make resolutions so those who don't think about their lives are given a chance to take control of the direction in their lives. This is what I love about it. Someone looking at personal growth once a year is better than never.
There is a benefit to New Year's Resolutions even if you're someone, like me, that strives for constant improvement throughout the year. The New Year is a great time to reflect on all your accomplishments throughout the year and overhaul your goals for the upcoming one.
Taking one time a year to look in-depth at your changes and goals is extremely beneficial. After all, the federal government doesn't just look at their policies solely on a day-by-day basis. There are dozens of yearly, bi-yearly and even quadrennial reviews of policy.
The reason they do this is because making changes on a day-to-day basis makes you see things only in the short term. There is no long-term thinking involved on making changes and goals. This is a trap you can get into if you make changes daily and don't sit back once in awhile to look at everything holistically.
What are your New Year's Resolutions this year?