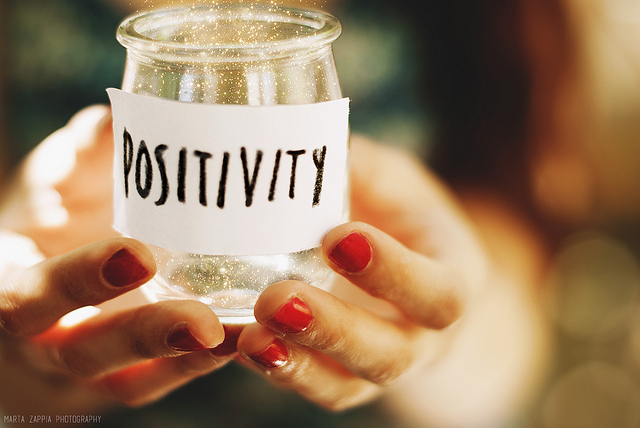 The journey to building a better life seems never-ending.  We're all busy working hard, earning money, pursuing our goals and trying to build our lives into what we want.
Generally speaking, we think the people who are living the good life are those who have it all – money, success, looks, a big car and a fancy house.
We think these lofty goals will make our lives significantly better.
But are these really things that lead to a better and more fulfilling life?
I've traveled all over the world.  In my travels I've met some of the poorest people you'll ever know.
They don't have access to much money.
They don't have the big car and fancy house.
But despite their situation, they seem content with what they have.
Having more stuff doesn't always equal a better life.  In fact, I've noticed that some of the best ways to improve your life can also be some of the simplest.
Here are seven of those ways:
1. Focus on what you can do right now
There are generally two types of problems: ones you can control and ones you can't do anything about.
The ones you can control need your attention.  Since you can determine how they turn out, your focus can actually make a positive difference.
Focus less on the problems you can't control.  You can't do anything about them.  It doesn't help if you put a lot of time and effort on them.
If you can't fix them, then all your worrying, thoughts and feelings about them become wasted energy.
2. Be playful and imaginative
At some point while growing up, we decide to stop playing and using our imagination so we can live more in the real world.  It's a natural part of getting older.
But playing and imagination shouldn't be abandoned altogether.  That's the lighter and happy-go-lucky side to who you are.
Your playful side can bring you back to your childhood when you were more care-free.  Your imagination can help you see the world in new and wonderful ways.  Those are great benefits we should never give up.
3. Take ten minutes to sit back and just relax
The world around us seems so busy.  Everyone wants more of everything and they want it done right now.  It's easy to get caught up in the go-go environment that pervades and surrounds us.
When is the last time you took a few minutes to just sit back and relax?
Take a few minutes to sit in silence.  Let your mind wander and get lost in your thoughts.
It helps if you meditate, but even that isn't always necessary.  What's important is that you slow down and enter the silence of the moment.
4. Embrace change
No matter what point we are in our lives, we're going through a change.
Some people resist change and try to keep their lives the same.  While you might succeed for a while, it's going to be frustrating and painful.
Change shouldn't be something we dread or avoid.  Instead of becoming sad by it, we should be welcoming it.  With changes come new exciting opportunities, fun, inspiration and growth.
It might be time to let go of the past and embrace the possibilities of the future.
5. Lift your spirits
You can choose to go through your day in a foul, ill-tempered mood or an upbeat and positive one.  It's all in how you approach your day.
Fill your life with inspiration.  There are countless movies or songs that can build you up and enrich your soul.  Surround yourself with positive people.
Energy is contagious.  If you fill your life with uplifting messages, you'll notice that you see the world in a much better way.
6. Watch your self-talk
When is the last time you monitored the thoughts you made to yourself?
They might be doing more damage than you realize.
I knew a girl once who would wake up every morning, look at herself in the mirror and tell herself how disappointed she was because she was a little overweight.
She didn't think her internal monologue affected her, but that self-talk was having negative consequences.  It made her sadder and overly sensitive.
Sometimes we are our own harshest critics.  And when we come down too hard on ourselves, there's no telling how much misery we're making for ourselves.
7. List your reasons to be thankful
A lot of people focus too much attention on what they want.  But when you focus too hard on what you want, you lose sight of what you already have.
When you stop being thankful for what you have, you start taking it for granted.
Yet those are the things that should make us feel good about ourselves.
If you want to feel better, take some time to remember what you've got going for you.
photo credit: MartaZ*