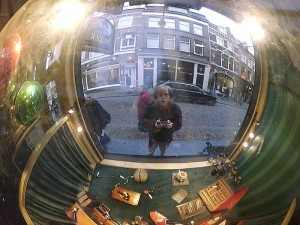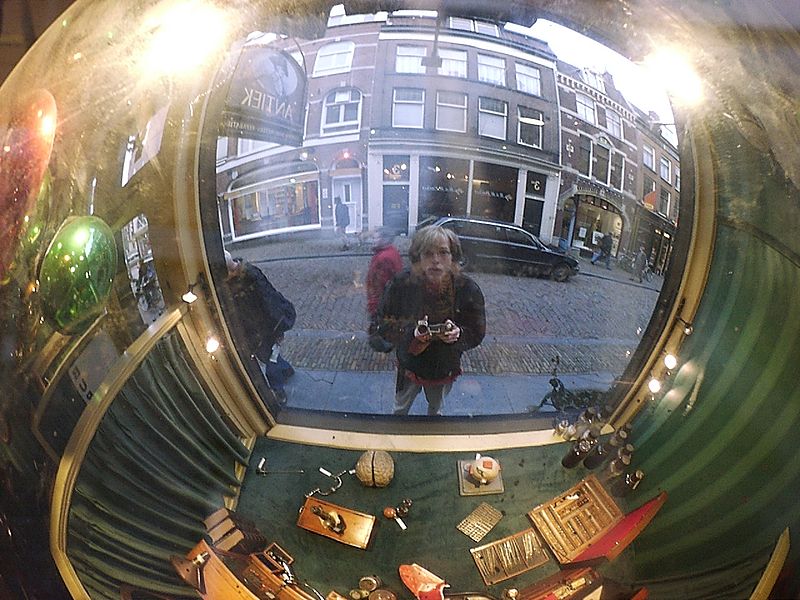 Traveling is more than just seeing sites or the souvenirs and pictures we bring back. It is about experiences. The experiences we get from new places and new people we meet help shape and transform us in ways that we might not even suspect.
Anyone who has come home from a long trip can tell that they've changed. You know it from the stories and from the way you interact with other people. Something has happened, but what? Somewhere along the way you've been exposed to something new that has made you different. So what really happened?

Travel as Self Exploration
When traveling, we are thrown into new cultures that have their own cultural rules. Losing familiarity, we have to adapt. Even the well-traveled can be a little uncertain at times about what is expected so some sort of cultural adjustment is inevitable.
Interacting with these new cultural rules provides one of the biggest changes that travel can provide: self exploration. Since you'll be faced with so many different cultural situations, you'll have to react quickly to them. Your reactions to them will tell you something about yourself. For example, in Muslim countries your left hand is considered unclean and shouldn't be used in certain situations such as handing an item over to someone else. That can be considered an insult.
Most people in Western countries would never even think about this. It would only come to their attention while traveling. While you're traveling, you'll become aware of what your left hand is doing so you don't offend anyone. This helps you become aware of yourself in a way you never thought of before. If you're like most people, you'll start to watch out for more bodily movements just in case those gestures are offensive too. All this self awareness helps you notice things about yourself that you might never have seen before.
Also, when facing the values and mores of another culture, it is only natural to compare and evaluate your own culture. Most people don't think about their culture. At home, it is never called into question since the dominant culture is generally accepted at face value. By immersing yourself in another culture through travel, you become aware of it in the same way that you become aware of your actions and gestures. This provides a better understanding of who you are as a person and what you value.
Behavioral Changes
If there is any one thing that travel builds it is patience. I remember the first day that I spent in San Pedro, Belize. I went looking for lunch, but all of the restaurants had closed for the afternoon. I felt frustrated and irritated, but I decided that it wouldn't be long before they opened so I waited.
Their store hours are in stark contrast to what I am used to in America. But after several days there, I became used to restaurants and shops closing for a few hours in the afternoon and even started to like it. I thought of it as actually a relaxing and easy-going way to live.
Also, travel defines what it means to have enough. If you've ever traveled through a poor country, you'll see just how little some people have and still get by. Plus, as a backpacker, you keep to the essentials and lighten your bag as much as you can. This really highlights how some of the things you considered back home as necessary, aren't all that important after all.
Traveling with a New Perspective
The other way that travel changes you is in your perspective of the world. News media usually just reflect the viewpoint of their own country. So when you talk to the people in the country you're traveling in, they'll introduce you to another perspective of the world. They may even introduce you to different concerns of theirs that you had never thought of before. Each country faces their own problems, many of which you might never have heard of before.
New perspectives come from the people that you meet. They each have their own stories and way of life different from your own. The person who stays at home won't meet these people. And even if someone never travels, but still knows many different people, you're not getting the full experience by seeing where they live. Where someone lives is a big part of who they are.
Have you ever come back from a long time traveling and had the simplest thing bring up a memory for you? For me, it was a Coke bottle. I just got back from a couple months in Asia and I saw a friend of mine drinking from a bottle of Coke and noticed an advertisement for a movie on the label. It was so different to the Coke bottles in Asia.
Asian Coke bottles are made of glass and their labels are free of any advertisements.
People save them since they make money when they recycle them. Here, they are plastic containers full of ads whose use has ended once it is empty. I was going to mention this to him, but I realized that he wouldn't really understand. It was at this moment I knew I had a new perspective of my world. It is these little things, the details, about traveling that sometimes make the biggest impact. And changes like that are something you can't put into a photo.