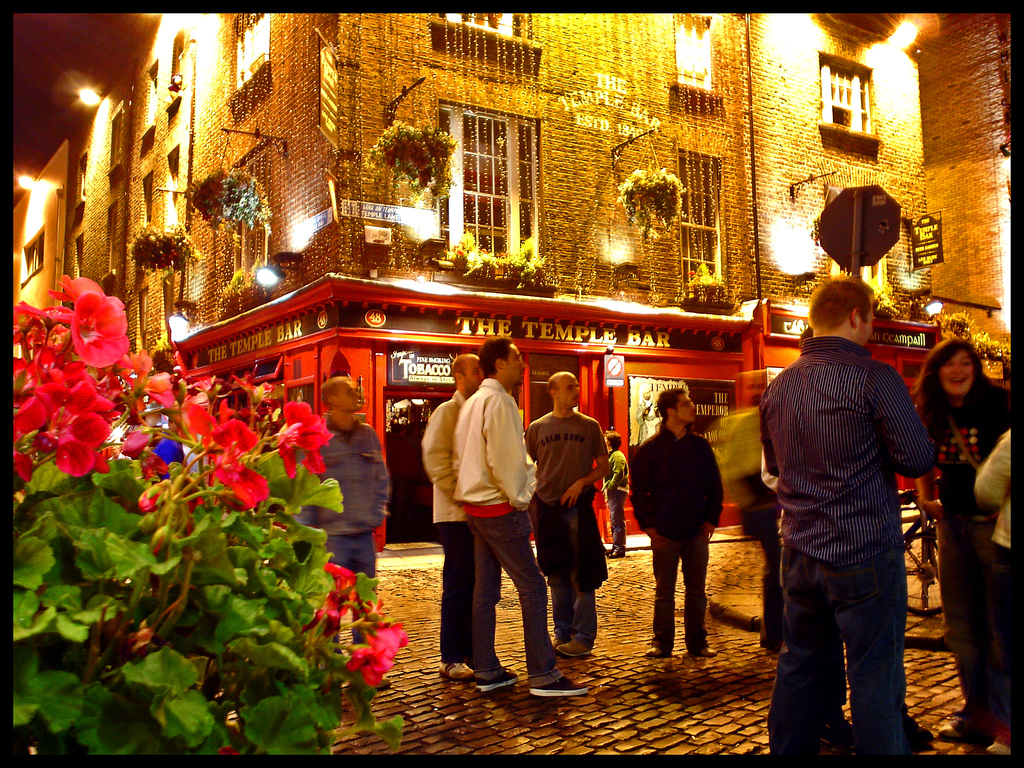 When I was in Morocco last year, my wife and I met an old Moroccan woman on a train. We quickly became friends and she asked us to come stay with her for a few days.
If we hadn't been on a tight schedule to get to the Sahara, we would have gone. Some of my greatest travel experiences have happened when I took time to meet the people. In several cases, I've started friendships that have remained to this day.
It's not always easy to meet locals though. There is something about reaching out to someone you don't know and starting a conversation that can make you feel uncomfortable.
But there are some things you can do to get over this uncomfortableness.
The first thing to do is be someone who is willing to start conversations with strangers.
Believe me, it's not always easy. I'm naturally an introvert so I know how hard it can be.

There are some easy things you can do to get started:
• Engage in eye contact
• Be friendly
• Smile
• Say hi or nod to other people
These are all great ways to get into a friendly mindset; it will make you more sociable.
Getting Into the Right Mindset
I think part of the problem with meeting locals is simply that you're in another country far away from home surrounded by people you don't know. So instead of being in a friendly mode, it's more natural to be cautious.
And a big part of being cautious is being careful around strangers.
It's natural to be concerned about safety while traveling, but if you want to meet locals, you have to show a little trust. Not everyone is out to do you harm. People are generally friendly all over the world.
I like to take an approach called "cautious friendliness". I'm friendly enough to talk to new people, but careful enough to watch out for danger or scams.
When I was in Morocco, I met a local while walking along the shore. We became friends quickly and he took me to his home and to some food stalls I would never have found on my own.
But I didn't just blindly follow this guy around. I made sure to be careful around him. If I had sensed that he was dangerous, I would have walked away.
Yet my fear was unfounded. All he wanted to do was be friends. It was an amazing experience I would not have had if I hadn't turned that caution into friendliness.
To be honest, there are many people who are friendly just to get money or sell you something, but there are also many people who are just trying to meet you because they're simply curious about you.
Most aren't out to do you any physical harm.
Be Open and Learn About the People
You should be curious about the local people too. Learn some of the language before you go to the country and use it as often as you can.
It doesn't matter if you butcher the language, they'll usually be flattered that you tried.
When I was in France, I tried to speak French as much as possible. There's a stereotype that French people are rude and hate Americans, but that wasn't my experience at all.
Most were pleased that I tried to use French with them. It was obvious that I had some trouble, but people were really friendly and were happy to help out.
Also make sure to get to know the people you want to meet. What are they like? What should you know about them?
I did this before going to Morocco. I learned that Moroccans are known for their friendliness and hospitality. In some instances, they'll invite you into their homes – that's exactly what happened to me.
Other countries will be different. In Ireland it was easy to meet locals for other reasons. At night you just needed to head to the local pub – they'd often come to you and start conversations.
Learn Where to Go
I sometimes hear other travelers say they have a hard time meeting locals when traveling. But usually it's because I see them all making the same mistakes.
They stay in their hostels or hang out in Western bars. They don't go out of the backpacking areas of the city. I remember meeting a traveler on Khao San Road who had been there for a couple of weeks, but didn't know why he didn't interact with locals more.
These travelers don't meet locals because they don't go to where the locals are.
Here are some easy things to do:
1. Go couchsurfing – you'll at least meet the person who's hosting you. They might even introduce you to some people they know.
2. Ask directions – this is especially great if you attempt the local language. You'd be surprised how often looking for something has turned into a great conversation.
3. Get out of the hostel – it's great to meet other travelers, but that shouldn't be a substitute for meeting locals. Locals don't often go to hostels.
4. Ask around – other travelers might know of some cool places to go. Ask guides or the owners of the hostel where to go. They'll know of some cool places locals frequent.
Sometimes it's just a matter of luck. When I was in Dalat, Vietnam, I was on the back of a motorbike heading across the city. It started to rain and the driver pulled over to the side of the road to wait it out.
So we pulled up to a café that was so unused to travelers that I was stared at when I walked in. Yet in that time, I got to meet the owners and everyone else who was inside.
It was an incredible moment when I truly feel like I got to know the local people. It's for reasons like this that I love traveling.
photo credit: Piero Fissore