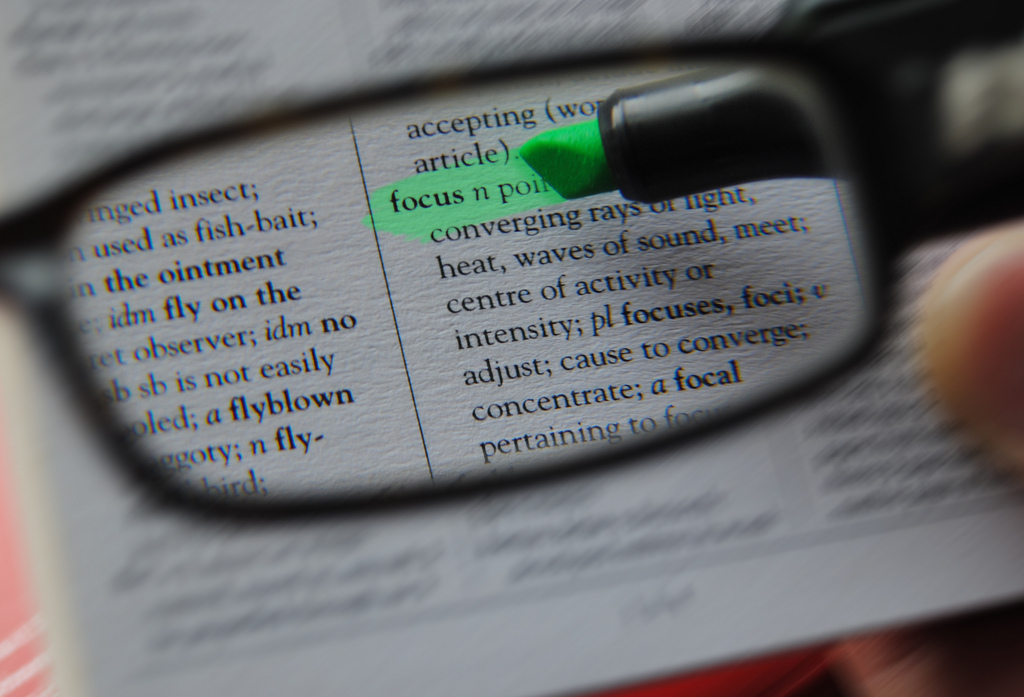 *Note: This is a guest post by Vishnu of Vishnu's Virtues.
"One reason so few of us achieve what we truly want is that we never direct our focus; we never concentrate our power. Most people dabble their way through life, never deciding to master anything in particular." – Tony Robbins
As someone who toiled as a courtroom lawyer, survived a dozen political campaigns, is passionate about community organizing and making a difference by working for non-profits, I have had more than a dozen jobs in the last ten years.
Throw in my penchant for reading, writing and blogging: I couldn't keep up with myself.
You too are brimming with ideas, business and life plans.
Filled with life dreams and countless directions you could run in.
All the options may leave you feeling overwhelmed and purposeless.
You're likely asking yourself what you should be doing with your life.
What were you sent here to do? How do you find what your "thing" is?

Juggling too many pursuits and dreams in your life?
Don't know which activity to pursue?  What to create time for? What to build each day?
What do you do when you have countless dreams and passions in life?
I came to the conclusion that it's similar to ordering on a menu, when faced with too many choices, we have trouble making any choice at all.
Similar to an ice cream parlor with 50 flavors or a flower store with unlimited variety of roses, all you want at the end of the day is the familiar chocolate chip ice cream or red rose.
The universe complicates matters by presenting you with opportunities which don't fit and work that doesn't resonate with your being.
To help find some clarity when inundated by dreams and having to confront opportunities coming your way, try this 3-step strategy.

1. Follow your soul's art and your most burning dream.
There may be many hats you're wearing and activities you're juggling, but which one are you truly skilled at? Which one are you most passionate about? Which one keeps you motivated to keep improving?
In the work environment, you may enjoy one particular aspect of your job most.
There may be one life-long passion that you've always wished you had more time for.
If you're still uncertain about your life path or your journey, continue to experiment and pursue your interests.
Eliminate those activities and skills which don't interest you or no longer serve you.
Double down on what you're skilled at doing, what you enjoy doing and what you can envision yourself doing more of.

The ones that make your soul sing and fills you with bliss. The one that doesn't feel like work and keeps you up until 4 a.m., as you forget all about time.
Self-reflection and experience should reveal the values you desire in the work you do. Pursue those dreams which correlate to your values in life.
Do you need freedom in your work?
Creativity?
Love?
Independence?
Have a blistering desire to make a difference in the world through your work?
Ask yourself what you would be doing in life if you didn't have to earn money or make a living? Your answer to this question should be the one thing in life you should be focusing on.
2. Do more of what matters and shelf the rest.
Once you've acknowledged and written down your top two or three priorities in life, stick to those activities exclusively.
Build those skills. Pursue opportunities in the fields you've selected. Acquire more training, education and information to help you pursue your life dreams more vigorously.
Don't deviate from the two or three focus items.
Shelve all the activities that you have a minimal interest in.
Stop doing activities which you think you should be doing. Or were previously enamored with.
Be disciplined in your focus.
Again, master the skills and pursue opportunities that further your passion and life purpose.
Clear the rest of the time-sucking activities off your calendar.
3. Use this powerful word to stay disciplined.
When you are more fine-tuned about where you want to go with your life and are now pursuing dreams based on your values, then you can afford to say, "No," often.
When you're invited to events which don't serve you, say, "No."
When you find yourself in circumstances with those who don't support your life purpose, reduce the time you spend with them. Move in a circle which supports your dreams in life.
When exciting new opportunities unrelated to your life's focus and desires manifest, be diligent to your calling and say "No," to the passing opportunity.
You get the idea.
The more you decline those opportunities in life which you don't value, you will have more energy, time and dedication to pursue what you do value.
Concentrated and narrow focus on what matters to you will only lead you to success in the long-run.
Don't allow unexpected jobs, lucrative opportunities or interesting prospective projects to sidetrack you from what you really want to be doing in life.
Instead of allowing the world to dictate what you should be doing, determine what you want to be doing. And then, tackle that task with a single-minded focus.
Master that field until you're the go-to person, experienced leader or expert.
Of course, if an opportunity that you had never considered pops up and deems too good to be true, explore it. Once the novelty factor wears off, question if leaping into that opportunity will move you closer to where you want to go.
Will it make you happier?
Does it fit with your values?
If the answer is, "No," let it go. Refuse to get off the train to an opportunity that will sidetrack you and stay on board to the final destination.
Don't be distracted on your journey to your destiny.  
Stick to what keeps your engine running. Find and cultivate those skills and activities which bring joy and purpose. Limit how many activities and interests you pursue while ruthlessly turning down those which don't serve you.
Achieve your life aim and intention. Concentrate your power. Master your art.
Do you have too many dreams that you're paralyzed? Have you used the power of focus to achieve your life's pursuits? Please share your thoughts in the discussion below.
Vishnu writes about how to overcome setbacks in life, live in the present moment and live an inspired life. Sign up for weekly posts at www.vishnusvirtues.com.
photo credit: Mark Hunter