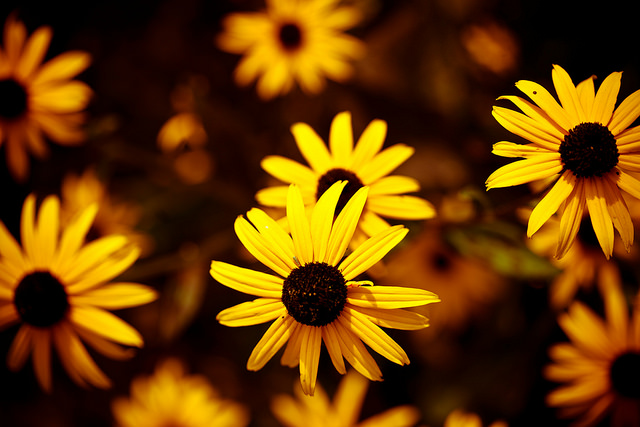 "Living a life with no mistakes and without any regrets is extraordinarily hard to accomplish. A lifetime of making choices brings with it the knowledge that at least some actions were ill-considered…To live, it seems is to accumulate at least some regrets."
This excerpt comes from a fascinating study from Cornell University. After sifting through mountains of data, this report provides a lot of useful insights into how and why regrets occur.
Living life without regret is certainly difficult – chances are you already have one or two. But with the knowledge from this report, I've been able to devise a few simple habits to minimize them as much as possible.
It's been said that regret is "an insight gained a day too late."
For many of us, those insights come decades too late.
Instead of waiting to see what regrets await me, I'd rather take action now. Here are some ways to reduce those thoughts of "what might have been…"
1. Make time
"I don't have enough time." It's a simple, common excuse, but can keep you away from realizing your biggest dreams to your smallest goals.
Even if you don't think you have enough time, you have to learn to make it.
Take a lesson from John Grisham. While writing his first novel, he worked 60-70 hours a week, using any time in the morning or during courtroom recess he could find.
By most people's measures, Grisham had no time whatsoever to write a novel. But by fitting his writing in whenever he could, he found enough to launch his writing career.
Find time to do those things you want – otherwise, you'll miss out on some important goals.
2. Do the things that push your potential to be everything you can be
When people talk about regrets, they often mention the actions they wish they had done. But it's more specific than that. It's not just actions, it's fulfilling actions that matter most.
If you look at regrets closely, a common theme emerges – the failure to reach our full potential.
Abraham Maslow described it as self-actualization – the realization or fulfillment of one's talents and becoming all you can be.
Think about some ways people express regret.
"What would have happened if I had just tried harder in school?"
"What if I had developed my artistic skills?"
People often regret unrealized potential – the unexplored skills or wasted opportunities for personal development. It's important to find something meaningful and fulfilling that can challenge you and make you grow as a person.
3. Live by these words: "It's better to try and fail than fail at trying"
Imagine putting all your effort into achieving a massive goal, but you fail to make it happen.
Now imagine a second person who has the same exact aspirations but never even tries. They don't even take the first step because they can't find the courage.
Despite failing, you're still leaps and bounds ahead of the second person. You tried. That's something you can feel proud about for the rest of your life. The other person can only wonder "what if…"
4. Listen to your "shoulds"
The Cornell study highlighted that it's the things we should have done that are often the ones that we regret the most.
"I should have studied more in college."
"I should have told my father that I loved him before he died."
"I should have traveled more."
"I should have tried writing a book."
Think about it for a minute. Years from this moment, what will you say you should be doing right now? Reflect on the answers until you understand all the "shoulds" you have floating around in your head.
Simply put, do this:
Step 1: Ask yourself: "What is something important I should be doing right now?"
Step 2: Go do it.
5. Use unhappiness as a mentor and guide
I don't see unhappiness as a completely negative emotion. Sure, it's not a pleasant feeling, but it serves a useful purpose.
Sadness is a signal that something in your life needs to change. Think of it as a signpost telling you that you're heading in the wrong direction. Listen to it. Learn from it. If you completely ignore or avoid it, you're missing out on an opportunity to make positive changes and get on the path that's right for you.
6. Act on your impulses more often
As the Cornell study highlighted, it's the actions we didn't do that we most regret. But what keeps us away from taking action to begin with?
Psychologically, we put more emphasis on immediate consequences more than long-term ones. For example, someone will stay in a job they hate far too long simply to avoid the short term pain of quitting. Of course, when they're still in that job years later, they regret not having quit sooner.
One way to get around this obstacle is to act on your impulses. Get into the habit of making quick decisions and immediately doing them..
The longer you wait to take action, the more you start to focus on the short-term consequences rather than the long-term benefits. In a sense, you talk yourself out of doing it.
With each minute you wait, your will to act weakens. Then you just put off a decision you wish you'd made sooner.
7. Find the silver lining to bad decisions
If you've ever made a mistake, then congratulations – you're human. With all the decisions and choices we face, we're bound to do or say something we wish we hadn't.
Rather than seeing those bad decisions as something to forget, you can use them to move into a better future. See each bad decision as an opportunity to learn and grow wiser. If you can use the bad decisions from your past to make you a better person today, you'll feel better about them and they'll have served a useful purpose.
8. Spend more time on love and relationships
According to another study from Northwestern University, the most frequently mentioned topics of regret are about romance and relationships.
More than any other topic – including education, work, travel, money issues and health. Love and relationships (especially family relationships) were listed more than any other.
Both romance and relationships highlight the importance of the people we hold closely in our lives. Most people in the survey regretted a lost love connection or a family squabble or a time they were unkind to a family member.
This is a great reminder to cherish the people around us – the people who give our lives meaning and joy. By building stronger and closer bonds with our loved ones, we can help avoid any possible regrets of things that might go wrong.
photo credit: Thomas Hawk