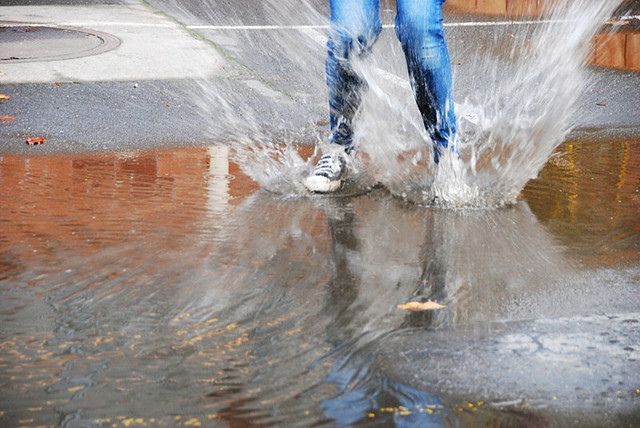 One of the things I liked most about living in Morocco a year ago was that I got to speak French on a regular basis. I'm good at it, but not quite fluent.
I've never actually tested how much I know about French, but it's at least conversational. I know enough to be comfortable speaking to locals for long periods of time.
I still occasionally strain to understand them and vice-versa, but the sharing of verbal information does happen.
The end result is good enough that it impresses many people. I'm proud of my French speaking abilities.
Sounds cool, doesn't it?
But here's the ugly truth about this accomplishment:
It took a lot of hours to get here. That time was spent memorizing words, practicing by myself and reviewing.
In short, it was a lot of dull boring work.
The same goes for most skills:
Learning a musical instrument means hours of practicing your scales.
Becoming a good writer means hours of writing spent on your computer.
You have to spend hours reading dozens of books to understand any subject in-depth. Once when I was learning economics, I checked out textbooks from the local library so I could better learn the subject.
Let's look closer at all the things I do to get into great shape:
Eat healthy meals every day
Eliminate all junk food
Stick to a consistent workout regimen
Switch out soda and other sugary drinks for water
These are all boring things, but they're also very necessary for my workout goals.
If you want to be in the best shape of your life, you need to do all of those things. It's all done so you reach an end result that will make you feel good about yourself.
Funnily enough, I do a lot of things other people consider boring so I can have crazy, fun adventures later.
People think it's boring how I don't spend a lot of money on fancy cars, big screen TVs, clothes or expensive drinks in clubs.
That may be true, but I do these things so I can save money for traveling.
It's boring to them, but I treat it as an investment for an adventure later on. To me, it's worth forgoing these items so I can see more of the world.
The Problem of Needing It to Be Fun
For someone who writes a lot about doing crazy things, it might seem odd that I would advocate for doing dull activities.
You might ask: couldn't I reach my goals and have fun at the same time? That would be ideal, wouldn't it?
I know there are a lot of things out there that try to incorporate fun while building skills. For instance, there are computer programs that will teach you a foreign language in a fun way. There are countless workouts and diets that incorporate fun too.
What's wrong with taking one of these routes?
There's a lot wrong with them, actually. The trouble is that trying to make everything fun doesn't work.
It seems as if more and more things try to be fun in order to get more people to do them. I can't count how many late night TV commercials try to get people to buy the latest workout equipment whose biggest feature is that it combines working out with fun.
Everyone I know who gets into great shape puts in a lot of time and effort. No one gets there with the latest gadget saying it can be fun to get there.
I've tried programs that try to make learning a foreign language fun. Many work really poorly because they focus too much on having fun instead of learning the language. Others work moderately.
But none of them come anywhere near the dull activities of memorizing words, reviewing and practicing. It's not the most fun way to learn, but it's the most effective way.
Boring Can Be Great
You have to do what works.
It's boring to eat right and exercise regularly.
It's boring to cut costs to save money for traveling.
It's boring to memorize French words.
It's boring to drink water instead of soda.
But if you want to get anywhere, you have to embrace these boring things and stop trying to make things fun. Besides, it won't all be for nothing. When you put in the time, you can achieve some really impressive things.
I know it might seem counter-intuitive, but boring can be pretty awesome.
photo credit: Jesse Millan