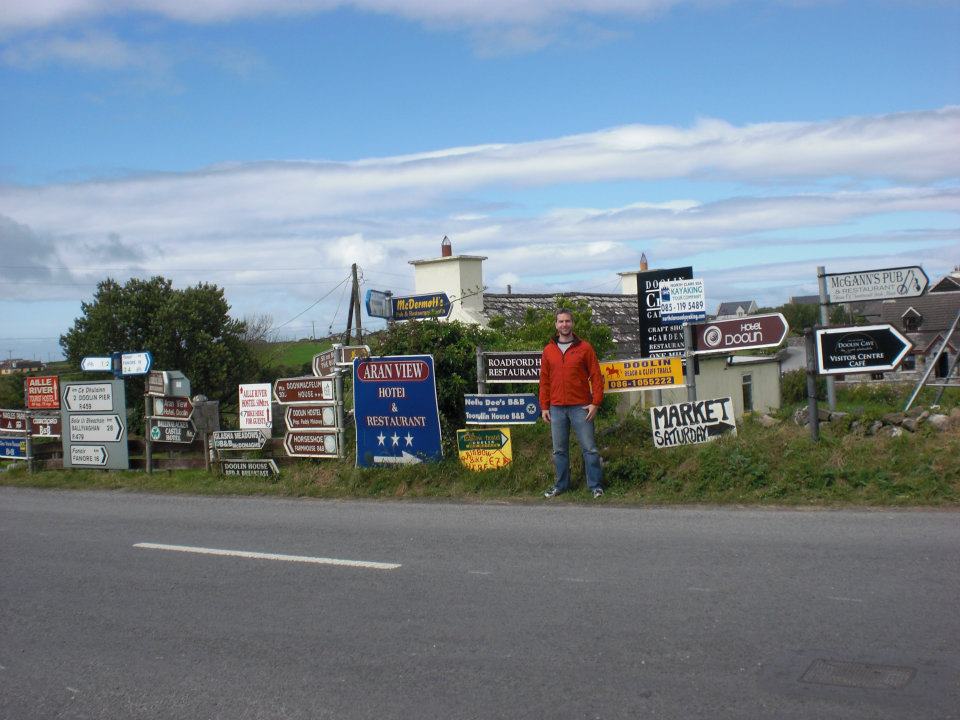 I had a conversation with a friend a few days ago about choices.  Specifically it was about which choices most impact people's lives and which ones make the biggest difference.
There's no mistaking that our lives are the product of our choices.  We have to decide where to work, who to marry, where to live along with a long list of other decisions.  Our choices can take us down many different paths.
My friend argued that it's the big choices that matter most.  For instance, my choice to move to Houston last year from Minneapolis was a big choice and made a pretty big impact on where I am in life now.
But I take a different view.  I think the choices that impact our lives the most are the small ones we consistently make.  They aren't the ones we do once; they're the ones we do on a regular basis.
These everyday choices make a bigger impression on our lives simply because we do them more frequently.  We don't just do them once; we do them all the time.  That means there is more opportunity for them to shape the outcomes of our lives.

Here are the four choices we face that make the biggest impact.
1. The choice of who we hang around with
The people around us have a powerful impact on our lives.  They can encourage us to reach great heights or fill our heads with doubt.  The friends and family who surround us have a great influence on who we become.
I think Jim Rohn put it best when he said "You are the average of the five people you spend the most time with".
If they have negative or inaccurate views of the world, they may rub off on you.  If they're angry or timid, you'll probably be more angry and timid too.
We're constantly introduced to people throughout our lives.  It's your choice who you become friends with and who you marry.  One important question to ask is if those people will bring you up or hold you back.
2. The choice of how we spend our time
We're all given seven days of 24 hours every week to use as we see fit.  Even if you took out eight hours for sleeping, you're still left with 16 hours every day.  You can spend that time many different ways.
I use free time to better myself by reading, writing or learning.  I try to build skills like bodybuilding or learning foreign languages.
People can do amazing things with their time.  J.K. Rowling used her free time to write the Harry Potter books.  Many people start businesses in their free time.
But it's more than about using your free time productively.
If you're spending time at a job you hate or in toxic relationships, you're negatively impacting the outcome of your life.
This is your time.  Choose to spend it the best way possible.  You only get this time once, you should be making the most out of it, not waiting for all that time to pass by quickly.
3. The choice of what media we let influence us
Whether we like it or not, media is influential – books, movies, music and TV especially.  The words we read, TV shows we watch, celebrities we admire all affect us – for better or worse.
All media is just a form of information.  And information has the power to change our viewpoints and opinions.
Just imagine someone who listens to Rush Limbaugh on the radio for several hours every day.  They'll probably have far different viewpoints to someone who has read every Michael Moore book.
Someone who listens to heavy metal will often see the world in different ways than someone who listens solely to country.
The media we look at can affect us in surprising ways too.  Just listen to downbeat and depressing music when you're in a good mood.  Listen to enough of it and you'll start to feel depressed too.  The same also happens the other way – you can feel better simply by listening to upbeat music.
The media can be very influential.  If it can change your mood in just a few minutes, think about what it can do over a lifetime.
4. The choice of our emotional reactions to the world
We don't always have control over the things that happen in our lives.  It's a sad truth, but sometimes bad things happen that are beyond our control.
Fortunately, we do have control over one important aspect of life: our reactions.
I know some people who let the slightest setback infuriate them.  They get really angry and let it fester on the inside.
Then there are others who take bad things in stride.  They accept that bad things happen and try to move on with their lives as soon as possible.
You can choose to be the angry person who can't let things go or the one who accepts things before moving on.  It's your choice.
Sometimes you can't control emotional reactions.  For instance, you can't stop being sad immediately after finding out a loved one has died.
But for most days, you do have a choice.  You can choose to be positive and upbeat.  You can choose to be happy and grateful for what you have.
What you get out of life depends on what you put out.  Go into the world with love and positivity and that's what you'll get back.  Go into it with anger and negativity and you'll see much more of that.
It's time to make a choice.