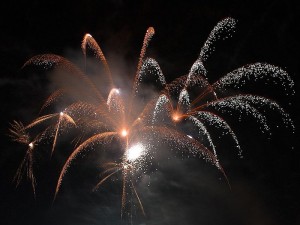 New Year's Eve is just around the corner and that means party-goers around the world are making preparations. Most of these are small gatherings of close friends and family. However, for the serious celebrators, there are some celebrations that can't be missed.
As the clock nears midnight, these six cities will push the limit on celebrations. Ringing in the new year in one of these places would be a great experience, but if you can't make it than you can use New Years as an opportunity. Just make a resolution to make it to one of these places next year.

1. Sydney, Australia
Every year since 1996, Sydney has hosted a huge fireworks display over Sydney Harbour. There are actually two shows, one called the Family Fireworks and the other the Midnight Fireworks. It is one of the most watched fireworks displays in the world with over 1 million people watching it last year.
Each year also has a theme. The theme for 2010-2011 will be "Make Your Mark" to reflect on actions of the past decade and on how to make contributions toward the decade coming up.
2. Las Vegas, NV
Imagine celebrating New Year's Eve with 300,000 revelers in the self-proclaimed party capital of the world. There are dozens of hotels, clubs, casinos and bars to help ring in the new year. The city blocks off the four mile long strip to traffic. That way you can do all of your celebrating in the middle of the street and not miss any of the fireworks.
Meanwhile, Fremont Street brings in the new year with its annual music festival TributePalooza. Here you can see cover bands such as Fan Halen and Red Not Chili Peppers. Plus, a huge screen is suspended to display a light and sound show.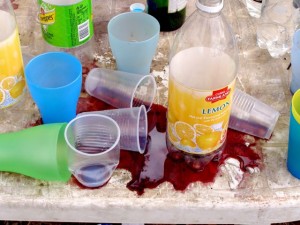 3. Valparaiso, Chile
About 72 miles Northwest of Santiago lies Valparaiso, the second biggest city in Chile and a World Heritage Site. This city stages its "New Year's Eve by the Sea" festival over three days culminating with a huge fireworks show on New Year's Eve. The show is the biggest of its kind in Latin America.
One million people camp out along the coastline to get a good view of the bay where the fireworks will explode. Some people even camped out overnight for good seats until 2009 when camping out overnight was banned. All this for 25 minutes of fireworks and partying in the streets of a beautiful city.
4. London, England
New Year celebrations in London focus around the London Eye. Once Big Ben strikes midnight, a big fireworks display starts from the eye that can be seen throughout the capital. Since 2005, fireworks are launched from the wheel itself.
Last year, about 700,000 people attended the fireworks display and an additional 10 million viewers watched it on television. Afterwards, pubs and bars can easily be found. However, these places become more expensive than normal due to the massive influx of people.
5. New York, NY
For most Americans and many other people, the party in Times Square is what comes to mind when they think about New Year's Eve. The highlight of the event is watching a time ball descend 77 feet over the course of one minute. The ball reaches the bottom at exactly midnight.
Every year, up to one million people watch the ball drop live with another estimated one billion people watching a video of the event. Because of the number of people attending the event, New York's police department has taken some interesting steps to maintain peace. Times Square is divided into "pens" and people are divided into them as they arrive. If someone leaves a pen, they are not allowed to reenter. In addition, alcohol is not allowed due to open container laws.
6. Edinburgh, Scotland
In Scotland, New Year's Eve is called Hogmanay and Edinburgh has its biggest celebration centered around Princes Street. Many traditions are associated with Hogmanay including "first-footing".
This is when the first person crosses the threshold of a home for the first time. Often it is a friend of the household who brings a gift such as a lump of coal or whisky. Unlike some of these other New Year's celebrations, this one lasts for four days and can even last until January 2nd.