The road more traveled can be easy to follow. Food, transportation and accommodations are all readily available. However, many travelers dream of seeing something few others have. With adventurous travelers making new paths every day, it can be harder to find these unique places.
However, there are many countries that don't have as many tourists as others. And if you're looking for that passport stamp that few others have, I would check out one of these six countries.

1. Bhutan
There are a few reasons that Bhutan isn't as well-traveled as other countries. Until the 1960s Bhutan was only accessible on foot from Tibet or India. Even today, independent travel is prohibited. All tourists are required to travel through a package tour. There is also a $200 per day minimum spending requirement.
Bhutan is a small country in the Himalayas region and the natural scenery is beautiful. It is distinguished from other countries by being the only Vajrayana Buddhist nation in the world. The country is referred to as the "Land of the Thunder Dragon". Its remoteness makes many people regard it as one of the last Shangri-La's.
2. Marshall Islands
The Marshall Islands is a string of tiny coral atolls and reefs in the middle of the Pacific Ocean about half way between Hawaii and Australia. As you probably can tell, the islands remoteness makes getting here quite hard to do. There are flights though so if you plan hard enough you'll be able to get there.
These atolls are mostly remembered for the nuclear weapons the US tested here as late as 1958. However, the islands' charm comes from the tropical feel of the outer islands. There are many atols that are great for WWII wreck-diving. It really is one of the few places where you can feel what it would be like to be stranded on a deserted island.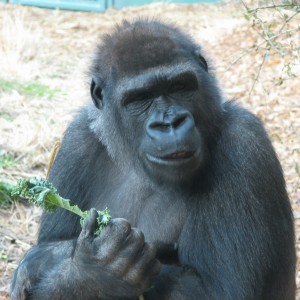 3. Rwanda
Rwanda is known as the "Land of a Thousand Hills." Its beauty is accentuated by grassy uplands, mountains and dense jungles. These jungles include one of Rwanda's main attractions: mountain gorillas. Rwanda is one of the best places to view these gorillas. In fact Dian Fossey spent 18 years researching them here.
Unfortunately, Rwanda is usually remembered for its recent history of mass genocide in 1994. Visitors tend to avoid traveling there due to this history. Don't let this history stop you, since the country has come a long way since then. Today, it is relatively safe and simple to travel around.
4. Bosnia and Herzegovina
The Balkan region is still bearing the burden for the Yugoslav wars in the 1990s. The country is divided between two political entities. The Federation of Bosnia and Herzegovina is on the western side of the country, populated mostly by Bosniaks and Bosnian Croats. On the other side is Republika Srpska populated mostly by Bosnian Serbs. There has been much improvement since then.
Bosnia and Herzegovina marked a crossing point between two great empires. The Turks ruled for about 500 years before the Austria-Hungarians. These influences have left their mark on the country. The country is renowned for its stunning mountain scenery and beautiful countryside. However, it is also drawing people for its adventure sports such as rafting and mountain hiking.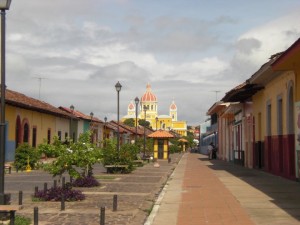 5. Nicaragua
Nicaragua (along with many other countries in Central America) evokes images of civil war and strife. The war there ended 15 years ago and in its place is a rising tourism industry. It is the largest country in Central America and also its safest. One study even concluded that Nicaragua is one of the safest countries in the world.
That's good news for people visiting Nicaragua. The beauty of the two colonial cities of Granada and Leon are breathtaking. Granada itself is a city that would take 2-3 days to walk around before you can say you saw most of the city. And since most travelers stay away, you'll experience it all with cheap prices.
6. Sao Tome and Principe
Sao Tome and Principe is a small island nation in the Gulf of Guinea just west of Gabon in Africa. It consists of two islands both part of an extinct volcanic mountain range. The countries underdeveloped infrastructure and the need for a basic understanding of Portuguese discourage tourists. In the early 1980s there was only one hotel.
Today there are many more, but tourism is still slow at around only 6000 visitors a year.
Since there are so few other people, you'll have this country more or less to yourself. That means you can explore the biodiverse jungle or dive in nearby waters. It is good place to get really fresh fruit and coffee. A wide variety of fish is also eaten including flying fish.
Have you traveled to any of these countries? Any countries that you think I should have added? Let me know your thoughts and opinions.