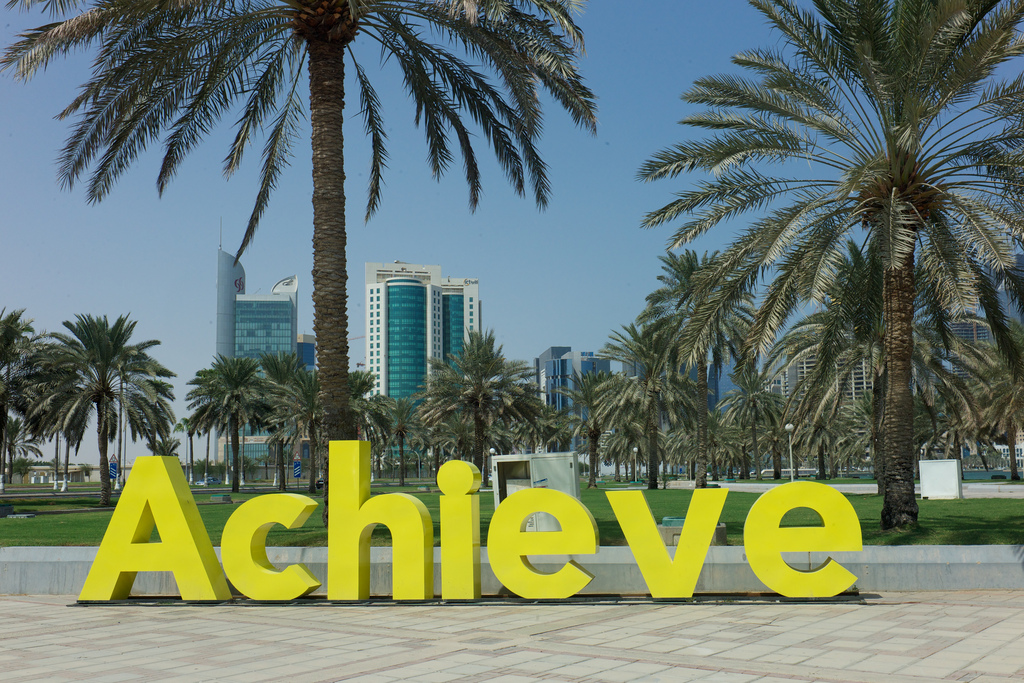 If you want to accomplish more, you need to do more. It doesn't matter if it is starting up a business, changing jobs or just knocking a few things off your bucket list. The amount you actually get done in the future will all come down to the actions you take in the present.
With that in mind, it makes sense to take as much action as possible. In a perfect world, everyone would immediately be taking action on the things they want to do and working hard to achieve their goals. There would be no procrastination or laziness.
Of course, that's not how things work. There are a lot of things holding people back from taking the necessary action to achieve those big goals in their lives. Fortunately, there are some things you can do to overcome those obstacles. Here are 5 tips to break out of a cycle of inaction and achieve more out of life.

1. Shorten the thinking process
Most action requires planning. But too much time in the planning process is counterproductive and just wastes time. Eventually you just start thinking about what you want to do instead of actually doing it.
It's easy to get addicted to the planning process because making perfect plans is an endless task. But all that planning will just result in inaction and possibly a missed opportunity. Every action requires a brief period of planning and thinking, but the amount should be kept to a minimum.
2. Don't fixate on outcomes
It's good to have an idea of what outcome you want to have from your actions. However, you shouldn't be completely fixated on achieving any one particular goal. This puts more of your brain power and focus on your end goal instead of what you need to do at that moment.
By fixating too closely on an end result, you might miss out on opportunities in the present. History is full of people who tried to achieve one goal, but were flexible enough to change in order to achieve something amazing, but utterly different. Those who were inflexible faced a dead-end.
3. Eliminate sources of distraction
If you've ever had something you need to get done only to see it unfinished hours later because of a TV show or movie, you know the danger of distractions. In fact, I think getting past distractions is one of the biggest obstacles to taking more action. It might not be a big problem for those with enough willpower, but for most of us stopping procrastination requires a lot more.
This is why it is good to periodically eliminate as many distractions as possible. Turn off things like your TV and phone on a more regular basis. Scale back your usage of other things as much as possible like social media sites and Netflix. From personal experience, I can tell you that I was never more active than when I lived without TV.
4. Don't wait for perfect conditions
It always seems as if the perfect opportunity to do something is just around the corner. And if you wait just a little bit longer, it will arrive. At least that seems to be the thinking of many people who wait for the perfect conditions to take action.
The truth is that there will always be reasons not to do something if you look hard enough for them. So if you want to wait for conditions to be perfect, you'll never stop waiting and you'll never do anything. This can cause a paralysis of action as you wait for everything to be perfect.
Even bad conditions might not really be so bad in the long run. For example, many people wouldn't open a business in a depression. Yet there is a long list of extremely successful businesses that originated during the 1930s such as HP and Pepperidge Farms. You can't let bad conditions stop you from taking action.
5. Find a purpose
All good actions have a reason and purpose behind it. If you find something that gives you purpose, finding motivation to do it will be easy. Purpose is like fuel for the motivation that keeps you taking action.
It's those things that seem most meaningful to you that really get you excited and breathe life into what you do. With a good sense of purpose to what you're doing, you can easily find the time and effort to get it done. Just imagine those people who feel no passion whatsoever for what they're doing. All their actions must feel like a constant struggle.
Take Action Now
Everyone has goals and dreams for their lives. Without doubt, the success you have reaching those things will be determined by the action you take now in order to get there. Better to take action and do the things you want now rather than wait and risk it never happening at all.
photo credit: andreaffm