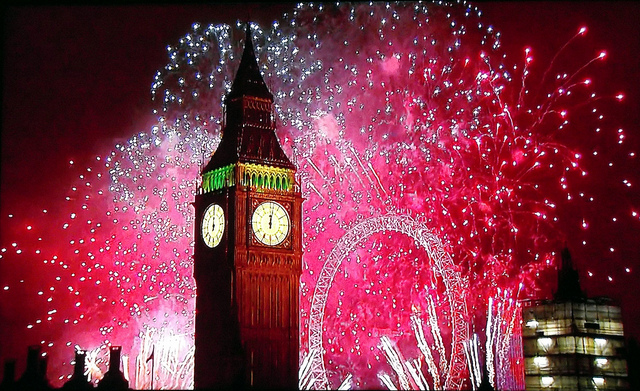 The coming of the New Year is always a weird time for me.  For most of the year, I try to be in the present and concentrate on what I'm working on.  But this time of year I tend to focus on all the things I've done and what plans lay ahead.
It never seems like a year is long enough to do much. But as I reflect over 2014, I realize just how much I've actually accomplished.
I took on several challenges that I'd never tried before and had a lot of great, new experiences. I've gone through many big changes and I took some really big steps in writing for this blog.
As I look ahead to 2015, I can already see signs of better things to come. Some new projects and plans are already in the works which I'm really excited about.
But before we get to the new year, here are some of the highlights from the previous one:
1. More traveling. I spent time in the Netherlands, Belgium and Luxembourg. I also went to California to go wine-tasting with friends and toured all the missions in San Antonio – not just the Alamo, all of them. It took all day, but it was worth it to see some incredible sites. And seeing Mardi Gras in New Orleans was unforgettable.
2. I released my book on travel – Spend Less, Travel More.
3. I'm working on a new book. I've almost completed the first rough draft.
4. My wife and I risked a ton of money on IVF in order to start a family. The odds weren't great, but I'm happy to announce that we were successful. Sometime in mid-April, we'll be having a baby boy. It's all so very exciting. I love when a big risk pays off.
5. Several people have expressed interest in donating to the site so I experimented with it by creating a Patreon page. I wasn't sure what the response would be, but so far it's been great. Click here if you're interested in reading more about it.
6. I read over 50 books this year which met my goal of about one a week. Next year I'd like to do even more.
7. I'm reading all of John Steinbeck's books. Now that I finished Grapes of Wrath and A Russian Journal, I've read 19 in total. Only nine more to go.
8. My wife and I made a goal to stop eating out – both restaurants and fast food (unless we're traveling). We're making all our food at home and it's been a fantastic experiment. Not only are we saving a lot of money, but we're also eating much healthier.
9. I took in some masterpieces this year at some art museums and the symphony. I got to listen to Beethoven's Fifth Symphony and Vivaldi's Four Seasons live.
Goals and Thoughts for 2015
In January, my wife and I are going to Turkey. We're landing in Istanbul to see the Hagia Sophia, the Blue Mosque and wander the streets before going elsewhere in the country.
For those of you who might be wondering, my wife will be about six months pregnant during this trip, but we got the OK from our doctor to go.
By the way, here's a quick tip on getting cheaper plane tickets. When we originally searched for flights to Istanbul, the price was $750 apiece. The next day it shot up to $875.
We tried the usual ways to get around it like clearing the browser of cookies and even used a different computer, but nothing worked.
So I called the airline directly and told them the website wasn't working for us. I got the $750 price over the phone which saved us $250 in total. So if you notice a sudden price spike like this, it can be worth calling directly to get around it.
As I mentioned earlier in the post, I've also been working on a book. This time it's a novel about men and women and their relationships together; I don't know quite how to describe it yet without giving away too much. I expect to complete it sometime in 2015.
When it's finished, I'm planning on sending it out to literary agents and publishers. I've had a lot of positive feedback and emails from readers who love my writing style so I think it's worth searching out an agent who might be interested in my work.
Best Posts of the Year
I probably don't say it enough, but I want to thank you all your support and readership. I feel extremely lucky and fortunate to reach so many people and that my words are touching so many lives.
More posts are already lined up for release in 2015. There's a lot of good things to look forward to.
I'm going to end this by going over some of my more popular posts from the previous year. If you missed some of these, you should definitely check them out.
10 Hard Things You Need to Do to Live a Full Life
17 Ways Travel Makes You a Better Person – this one blew up on Stumbleupon and was seen over 13,000 times there.
The Einstein Method for Freeing Your Creative Mind
Do More Boring Things (Seriously)
50 Things Really Smart People Do All the Time
Why Having Faith in Yourself is So Damn Important
photo credit: just1snap