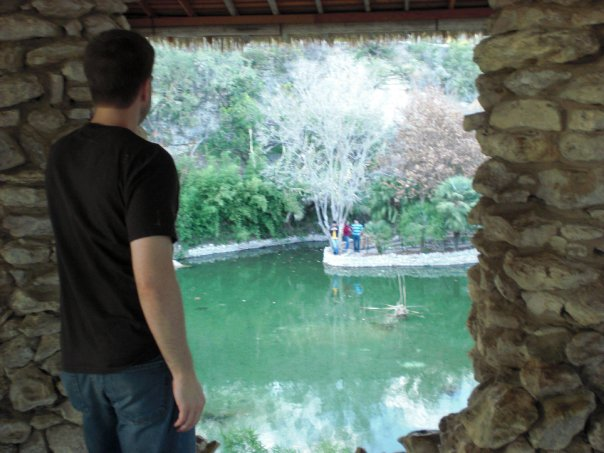 Happy new year! I hope 2010 was as good a year to you as it was to me. We're not just starting out in a new year now, but a new decade. And in the spirit of things, I want to take some time to go over some of the highlights from last year and the direction I'm setting for this blog in the new one.

Best of the Old
I started this website eight months ago and it still amazes me how much it's grown.  Here are some of my favorite posts from last year. If you're new to this site, I would start with these posts to get a good feel for what this site is all about.
The Ultimate Motivation to Live Life to the Fullest
How to Become a Successful Risk Taker
The 3 Types of Fear That Can Hold You Back
My most commented post was:
6 of the Least Touristy Countries – Hidden Gems You Should Visit
My most controversial post was:
The Myth That Americans Don't Travel
About a month ago I started a Facebook fan page for this site. I haven't really done any promotion for it yet so there are only a handful of people there. Some of you have already found it and "liked" it and I want to thank you. I'm going to push this fan page this year so more people will be joining soon. Check it out if you haven't had a chance to see it yet.
A lot of things happened in my personal life this past year. I started grad school, got engaged and started this site. Grad school was overwhelming at times and so busy for me during finals week that I even missed posting on this site. Furthermore, I traveled to Costa Rica, Nicaragua and San Antonio. I didn't travel as much as I wanted, but I have several trips lined up already for next year. First up is Washington D.C. in just a couple of weeks.
Into The New Year (And Decade)
One of the biggest changes for this site you've probably already noticed is the look. I decided that the old look was good, but I wanted something more professional. I shopped around for something both functional and user-friendly and I think I succeeded. Let me know what you think about it.
This year I've only been able to post once a week due to time constraints with school. I've been releasing new posts on Sunday nights since I've only found time to write on the weekend. Next year I want to write a lot more so expect posts to come out more frequently. I have dozens of post ideas swirling around my head. In fact, 2-3 of those posts I'm really excited about and I think they'll be of great benefit to the readers here.
I've also decided to do guest posting on other sites. I've been asked by a few other sites to guest post and I think this will be a great way to get exposure and bring in other excellent readers. I've also been debating about opening this site to guest posts too. However, I haven't had anyone approach me to do this yet. This may change if I put something on this site about accepting guest posts.
Happy New Year
I want to thank all of you that read this site on a regular basis. You're the ones that make this site possible and give me the motivation to write more. I'm looking forward to connecting with you further in the New Year.
I hope you all take the time to reflect on how far you've come last year. If you've made a lot of positive changes, then you should see next year as an opportunity to build on those changes. If you've had a bad year, see next year as a fresh start to build the life you want. Start off the new year by setting a resolution to cross one item off of your bucket list.