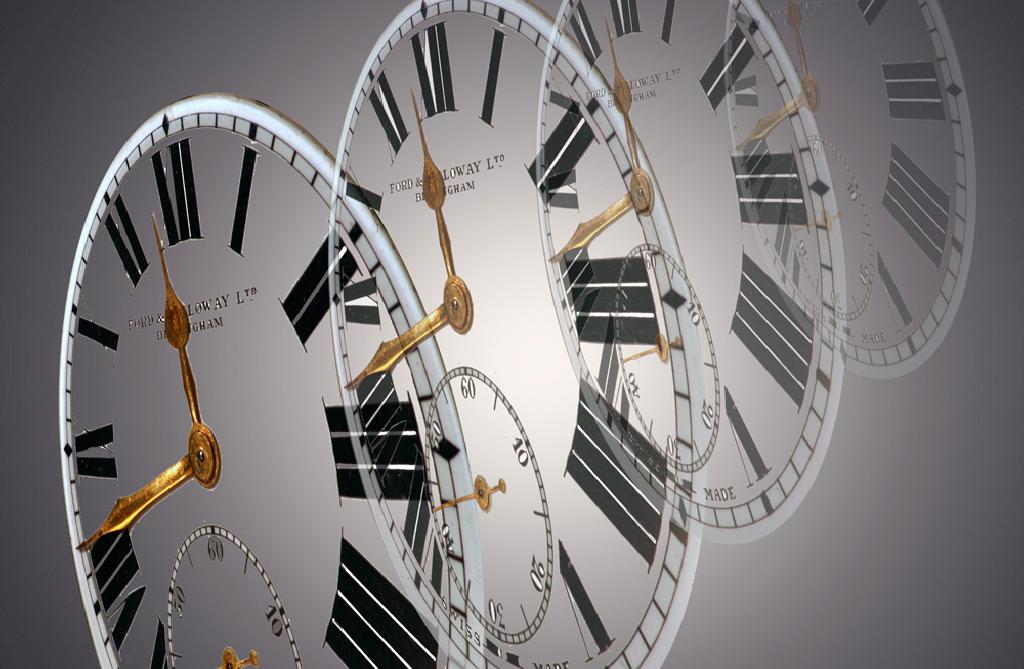 You have roughly 16 hours from the time you wake up in the morning until the time you go to bed at night to make the most out of your day. Even excluding the time you have to spend for work, chores around the house and various other responsibilities, you'd still think there would be enough time to do everything you want to do.
But I know it doesn't necessarily work that way. Many years ago I'd regularly go through several days in a row where time flew by without accomplishing anything. So I came up with a way to take time back. Now when I wake up in the morning, I feel as if every day provides an opportunity to get the most of what I want out of life.

Ask Yourself This One Question
The first thing I did was observe myself for several weeks. I noticed I wasn't using my time in the best way possible. There were a surprising number of unproductive things crowding up my free time that left little for what I really wanted to do. I just never noticed before because they were so embedded into my day I had no idea how much time they were taking up.
The trouble is many unproductive things like watching TV, surfing the internet and video games can shut off your brain and put you into a semi-hypnotic state. This is why "time flies" and you don't realize where it all goes. Unless you actually keep a time log of all the things you're doing, it goes by so quickly you underestimate it.
I turned things around by developing one consistent habit. Whenever I started doing something, I'd ask myself this question:
Is this the best and most desirable use of my time?
What I like about this question is that it breaks you out of that hypnotic state so many time-wasting activities can put you into. Plus if you find yourself saying "no" to the question, it makes you feel as if you should take action and change what you're doing. After all, if you're not making the best use of your time, you're just wasting your life away.
My overall goal was to stop doing as many activities that didn't meet at least one of these criteria:
• Makes my life better somehow in the long run
• Teaches me something new or develops a skill
• Helps me reach a dream or life goal I have
Replace Bad With Good
The more and more I asked myself if I was making the best use of my time, the more I realized how many time-sucking activities I was engaging in. I'm sure you can recognize many items on this list:
• TV
• Social Media sites like Facebook and Twitter
• Surfing the internet/YouTube
• Video Games
• Checking e-mail frequently throughout the day
These areas were the big things crowding my time. Whenever I started doing them, I asked myself that question. Once I admitted that it wasn't a good use of my time, I took action to change to something else. So instead of spending hours each day on something like watching TV, I cut it down to less than an hour.
Eventually I found myself with a lot more time to make the most out of my day. I now use that time to accomplish things I really want to do such as writing, working out, meditating, learning new skills, planning my next travels and reading. I've also started some projects that I'd been putting off due to a "lack of time".
As the days passed, I started to do the unproductive activities less and less and started up many other things I'd always wanted to do but never had the time. For instance, I started to teach myself French. This also put my TV watching time to better use because now I use it as a tool to learn the language by watching shows in French.
Make Each Day Great
It's amazing how much differently my days go by now that I've cut out some of those activities that were taking up so much of my time. I don't watch much TV anymore and I rarely play video games. It's reached a point to where I haven't become invested in any recent TV shows for years. I have too many interesting things going on to start watching any new programs.
I think if you were to watch what activities you spend your day doing and consistently ask yourself if what you're doing is a good use of your time, you'll be able to make the most out of each day too. As you cut some things out, you'll make room to do other things you've always wanted to do. It's a simple change, but you might just be amazed at all the things you can fit into a day.
What's something that takes up your time that you could get rid of? Anything you've been wanting to do, but haven't found the time to do yet?
photo credit: Alan Cleaver